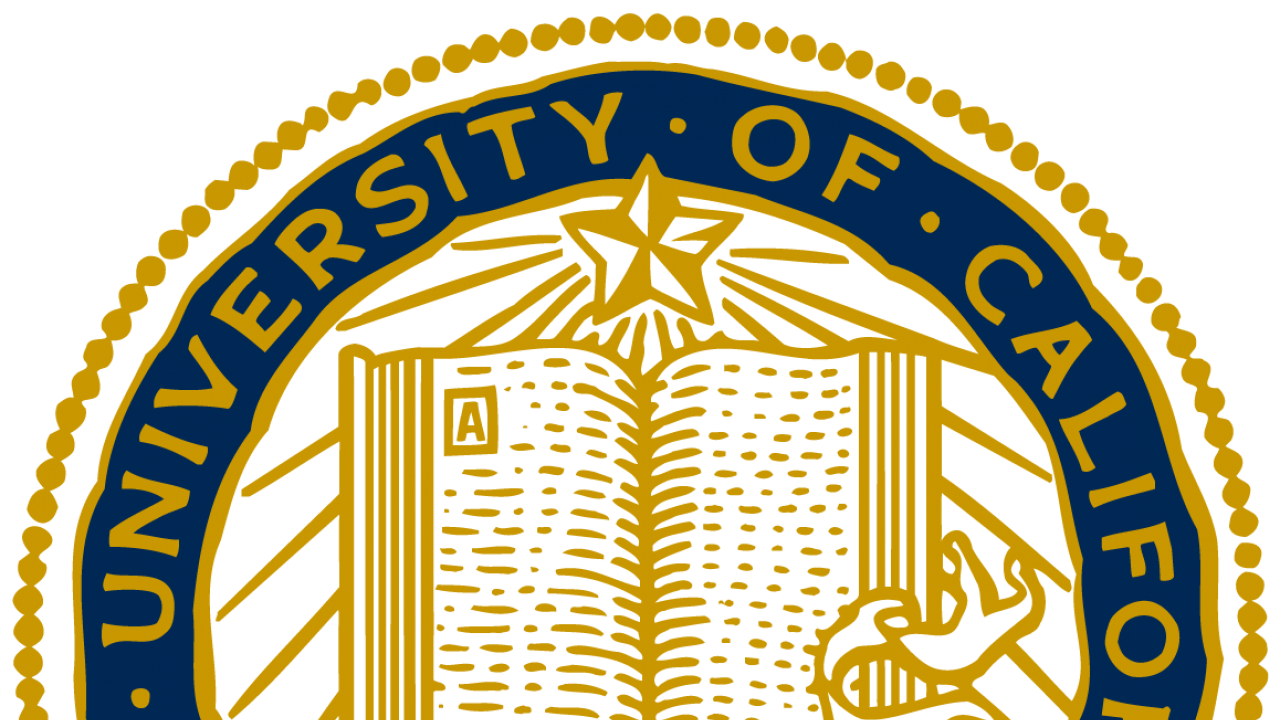 Let There Be Light: Commencement Address, UC Davis, 2011
Ralph J. Hexter, Provost and Executive Vice Chancellor, UC Davis
Thank you, and greetings, everyone!
What a great occasion!
Let me begin by welcoming the distinguished members of our stage party, who honor us with their presence . . .
. . .  and also the family and friends who have supported our graduates through their years here at UC Davis—truly, we celebrate your efforts here today, too.
And to the Class of 2011, the reason we are all gathered here—what can I say but: Well done!
Please give yourselves a richly deserved round of applause!
Now, in the interest of full disclosure, I've been given a stern warning by the folks in charge of today's ceremony to keep my remarks brief.  The reason is, and I quote: "What everyone is really interested in is the part where the diplomas are handed out."
So I promise to be brief . . . but I also want to share with you some reflections befitting the seriousness of the occasion.
When you get your diplomas, if you happen to be reading the fine print . . . (Don't worry, there's no expiration date on your degrees!) . . . you'll come across our University's motto: "Let There Be Light."
I'm confident that you've encountered this short sentence before . . . and I know that it holds a special resonance for educators such as yourselves . . . but I wonder if you've really considered what it means.

"What could be more obvious?" you ask. "Light means knowledge.  Our motto is an obvious advertisement for what UC Davis does."

To which I respond: "That's absolutely right . . . as far as it goes."  For the sentence says much more . . . even some things that may surprise you.
There is . . . and quite astonishingly, I think . . . a whole theory of knowledge here, in a nutshell.  It asks us to understand knowledge in a peculiar way . . . as a thing that acts like light.  Imagine that with me, for just a moment.
This knowledge may grow imperceptibly to overcome darkness . . . or conquer it suddenly. Either way, it does nothing less than transform our world.  It gives us a true picture of all things, including ourselves, and in the process makes an infinite number of futures possible.
At the same time, it serves as a beacon and a guide for others, near and far.
What could be a greater source of pride to the UC Davis community than to know that each of us, in our own way, nurtures this light?  In doing so, we are all the spiritual descendants of the Greek philosopher Socrates—the exemplary "lover of wisdom"—who famously declared: "The unexamined life is not worth living."
And yet, there is a dark cloud that troubles this sunny sky.
None of us makes a solemn commitment to achieve a goal that is already in hand, or easily won, or held without effort. 
On the contrary: we commit ourselves to goals that are still beyond our grasp . . . goals that can be achieved only with great difficulty or sacrifice . . . and sometimes, goals that will be lost and won over and over again.
It's a sobering truth that the light of knowledge—which seems so abundant and such an obvious good to all of us here—is so often in short supply in the world at large.
In our own country, we find more than a few in our midst who hold that common sense, gut feelings, and ideology are better guides to wise action than the sort of rigorous study required for a bachelor's, master's, or doctoral degree.  
Indeed, they sometimes dismiss the hard work of disciplined investigation and analysis, and run roughshod over empirical facts.
Our motto, then, serves as a constant reminder: Even today . . . even in our society that prides itself on its "advanced" status . . . the light of knowledge must be sheltered, nourished, and defended—and so our universities must be as well.
A second meaning of our motto is "Let There Be Good."  Our identification of the good with light is a quintessentially human one, appearing in countless guises from the dawn of recorded history to the present day. My question is this: What is so potent about this idea that every age and culture has held onto it so tightly? 
I don't think it's only that daytime tends to be safer and warmer than the night—though that's a part of it.  Rather, the image of light reminds us of the many forms that the force of good takes, and its many benefits: loving kindness, assistance and sacrifice for others, inspiration, optimism, happiness . . . and life itself.
This richly inclusive idea of good—with its many gifts—is also much of what our University is about.  Our mission, dating from UC Davis's origin as a land-grant institution, is not just one of excellence in education and research, but also of serving others, and improving lives.
Today, we are proud to provide the benefits of our education and research to people in our local communities and around the globe.
The final point I wish to make about our motto is that it says, "Let There Be Light"—singular. At least as I read it, the motto endorses one light that benefits everyone.  I do not take this to mean that individuals and groups should be the same—that they should not have differences in beliefs, backgrounds, interests, or orientations. 
To my mind, one of the most hopeful developments in recent decades is that respect and appreciation for difference have advanced so dramatically in our society.
Rather, I take this endorsement of one light as a recognition that, despite our significant differences, we are all part of the larger human family.  We share vital interests and certain core values . . . and we must work together to meet common challenges. 
Our present moment in history seems especially fraught with critical challenges in many areas—the global economy, energy, health care, the environment, politics, and human rights, to name a few.  In the months and years to come, we will increasingly look to you, today's graduates, to meet these challenges.
As graduates of UC Davis, you can be confident that you have the ability and preparation to make important contributions on a range of issues with profound implications for our society and the world at large.
In your professional work, some of you will contribute as researchers or policy makers, artists or leaders of NGOs; others will make invaluable contributions "in the trenches," as it were—on the level of individual lives. 
At the same time, we must all remember that intellectual prowess and professional training are not, in themselves, sufficient for meaningful success.  These need to be guided by the reverence for knowledge and truth, the commitment to benefit others, and the recognition of a shared humanity that are all behind the words "Let There Be Light."
It is precisely because I know that your class embodies this lesson so deeply—because you are such a shining example of the values expressed in our motto—that I look on all of you today with such great optimism for our future, and with such great pride. 
Truly, you will make a difference! 
And now, I think we should move on to the rest of the program—and the eagerly anticipated celebrations to follow!
Once again—Class of 2011, please accept my heartiest congratulations on a job well done!
Category
Tags