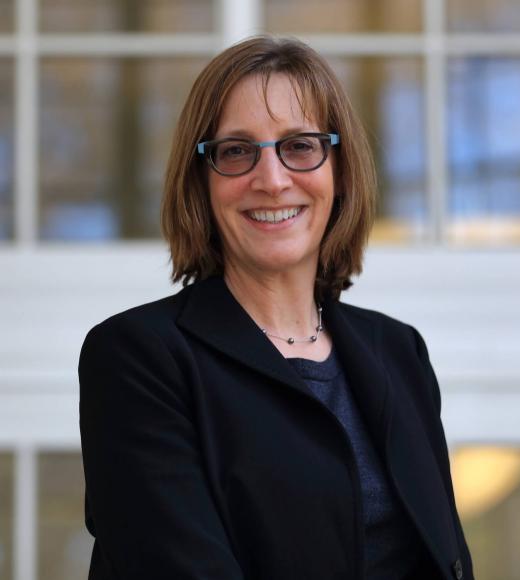 Position Title

University Librarian and Vice Provost, Digital Scholarship
Bio
University Librarian and Vice Provost of Digital Scholarship MacKenzie Smith is responsible for the strategic vision and oversight of the UC Davis Library, one of the top academic research libraries in the nation.
A national leader in digital libraries, Smith has defined and implemented a strategic framework and organization that integrates digital resources and information technology with traditional library services to better serve the UC Davis academic community now and in the future. She has created new programs in the library for scholarly communications, data science and informatics, data management, digital archives, communications, fundraising, and equity, diversity and inclusion.
As vice provost of digital scholarship, Smith defines and leads major university initiatives involving information technology, data science and informatics, data governance, knowledge management, research computing and digital publishing as they relate to the mission of UC Davis and the research and higher education enterprise.
Building partnerships to advance research in the digital age
Under Smith's leadership, the library has deepened its partnership with the UC Davis community, the UC library system, and the national academic library community. Smith helped launch and oversee UC Davis' Data Science Initiative, leading to the creation of the DataLab for data science and informatics, supporting training and research in every discipline and coordinating with data technology and analytics units across the university. She also helped strengthen the university's data governance as the lead architect of the Institutional Data Council and its inaugural co-chair.
Within the UC system, she has launched or led several UC libraries' system-wide initiatives, including more efficient use of technology, transforming scholarly publishing, and leveraging digital content to benefit UC scholars and students.
Identifying new opportunities in scholarly publishing and library operations
Previously, as a research fellow for Creative Commons, Smith worked on intellectual property policy for scientific research data and advocacy for open science. In collaboration with the California Digital Library and other library partners around the country, Smith led the Pay It Forward project, a 2016 study funded by a grant from The Andrew W. Mellon Foundation that shed new light on the financial viability of "gold" open access to scholarly journals; she is continuing that work with projects to accelerate that publishing transformation. Smith has also led research to define opportunities for library technical operations, such as cataloging, to leverage the efficiencies of the Web and modern online data formats.
The path to UC Davis
Prior to coming to UC Davis, Smith spent nearly three decades on the East Coast working at the libraries of Harvard University and the Massachusetts Institute of Technology. At both MIT and Harvard, Smith played a critical role in helping those universities adapt their libraries and research and teaching programs to the emerging technology of the digital age. At MIT, Smith also led the development of DSpace, the open source software platform for digital archives, now used by hundreds of universities worldwide and managed by a non-profit organization.
Originally from Seattle, Smith holds degrees from the University of Washington and the University of Chicago. She is a widely published national expert in information technology and digital knowledge management. Smith consults broadly in the library field, helping develop strategic plans to support digital research and data curation. She has served on the Board of the UC Press, Authors Alliance, and the Global Council of OCLC, a library cooperative providing shared technology services, original research and programs to the global library community. She has chaired the University of California's Council of University Librarians, and served on advisory or governing boards for the Sloan Foundation, the National Technical Information Services agency, the Corporation for Digital Scholarship, ORCID and other organizations dedicated to creating efficient and effective access to knowledge.
Smith enjoys reading, rowing, and good wine, and is committed to advancing teaching, learning, and research through better use of technology and to transforming libraries to support the changing needs of universities today.
Tags