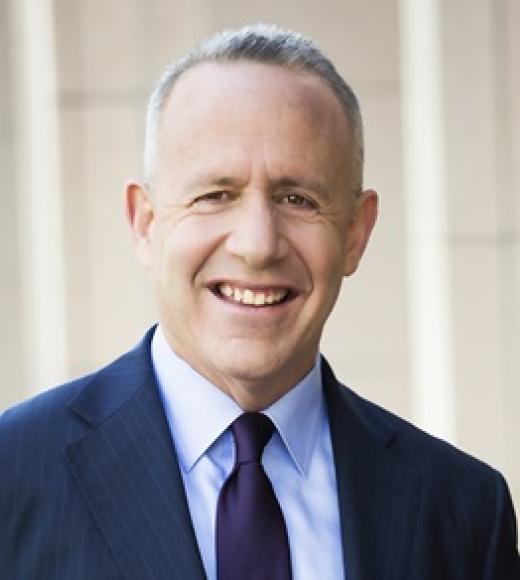 Bio
Darrell Steinberg is the Mayor of Sacramento and was the Senate President pro Tempore in the California Legislature. He is one of Sacramento's most accomplished public servants, serving the Sacramento community for over 20 years.

Steinberg represented California's capital city in the California Legislature from 1998 - 2014, and was the first Sacramentan to serve as President of the Senate in over 125 years. Steinberg earned a reputation for confronting seemingly intractable problems and delivering results for California through consensus-building.

Elected to the Senate in 2006, Steinberg became President pro Tempore in late 2008, at the deep end of the economic downturn when the state faced an unimaginable $42 billion deficit. Two years later, he was honored with the John F. Kennedy Profile in Courage award by the Kennedy Library Foundation in recognition of his leadership in bipartisan negotiations leading to the state's fiscal recovery.

Throughout his entire career, Steinberg led the Legislature on numerous complex issues, including the 2009 and 2014 state water agreements, criminal justice reform, and reinvesting over a billion dollars in career technical education. He led the common-sense pension reform eliminating flagrant abuses of the system. He authored legislation to expedite the legal process for large-scale environmentally sustainable projects. Steinberg also teamed up with Republican lawmakers to eradicate frivolous lawsuits and improve the Americans with Disabilities Act while motivating businesses to accommodate disabled customers.

Steinberg has been a relentless advocate for mental healthcare, calling it "the under-attended issue in our time and in our society." Heralded within the mental health community as the "most transformative figure mental health has ever seen," Steinberg authored Proposition 63, the Mental Health Services Act, creating a one billion-dollar system for dynamic mental healthcare in California. He continued his work by fighting to fund 2,000 new mental health crisis beds in the 2014-2015 state budget. He also passed legislation to mandate insurance companies to cover treatment of children with autism and related disorders.

At the local level, Steinberg played a key role in Sacramento's downtown revitalization, obtaining state funding for a new courthouse, which is expected to create 1,800 jobs for the city. Steinberg also fought for state monies for career pathways to connect high school students to 21st century jobs, delivering millions of dollars to Sacramento area schools in the first round of funding. Since assuming office in December 2016, Steinberg has made economic development, addressing homelessness and providing year-round paid internships to Sacramento's high school students through a new initiative, Thousand Strong, the cornerstone of his administration.
In his short time in office, Steinberg has already positioned Sacramento as potentially the first 5G city in the nation through a new public-private partnership with Verizon. Additionally, he has utilized his state experience and relationships to secure $64 million for homeless services and over $2 million to support Thousand Strong. He is just getting started.

Steinberg graduated from University of California, Los Angeles, where he earned a BA in economics, then earned a Juris Doctorate from UC Davis Law School. He went on to serve as an employee rights attorney for the California State Employees Association for 10 years before his work as an Administrative Law Judge and mediator. Steinberg served on the Sacramento City Council from 1992 to 1998, and as an Assembly member from 1999 to 2004.

Steinberg and his wife, Julie, have two children – a daughter, Jordana, and a son, Ari.
Tags