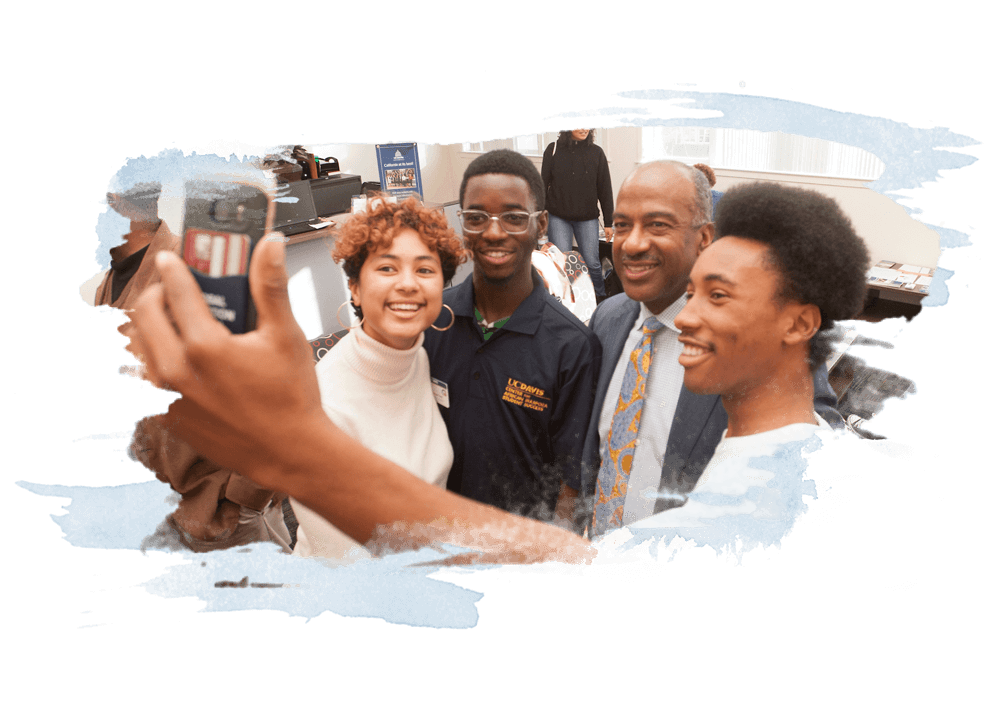 Ensuring Student Success
Established programs to ensure students have access to experiential learning to advance social mobility, from robust Internship and Career Center support to innovative student firefighter and Aggie Ambassador programs and career exploration opportunities for athletes. The next step will be a comprehensive program, Aggie Launch, designed to provide every UC Davis student with career counseling and experiential learning.

Established the first basic needs center to address food insecurity, mental health care services and affordable housing.

Actively involved with the community by volunteering with the Yolo Food Bank and the ASUCD Pantry on campus.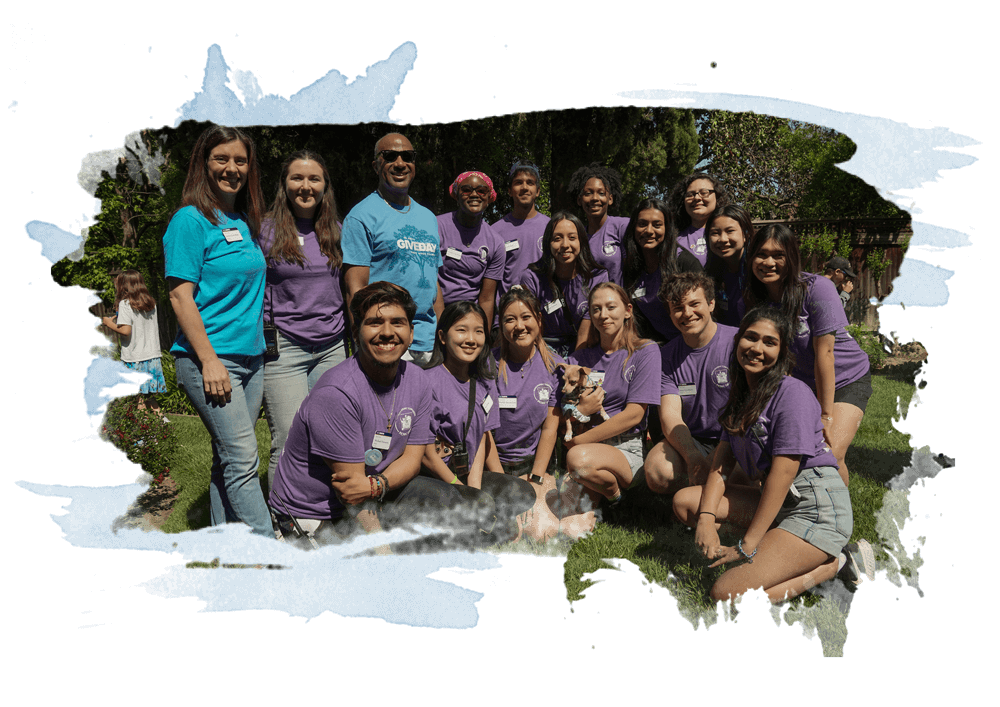 Embracing Diversity, Equity and Inclusion
Established the university's first Office of Diversity, Equity and Inclusion, with a strong leader at the vice chancellor level. Expanded campus efforts to become a Hispanic-Serving Institution and advocated for undocumented students. Established groups such as the Lived Name and Gender Marker Committee and others to hear from diverse campus constituents.

Was one of the first voices to respond in a personal way to the murder of George Floyd through an award-winning op-ed in the San Francisco Chronicle. He continues to make public statements related to racial and social justice issues as they arise.

Set the standard by forming a task force on campus safety to modernize campus policing practices, hear recommendations and implement them.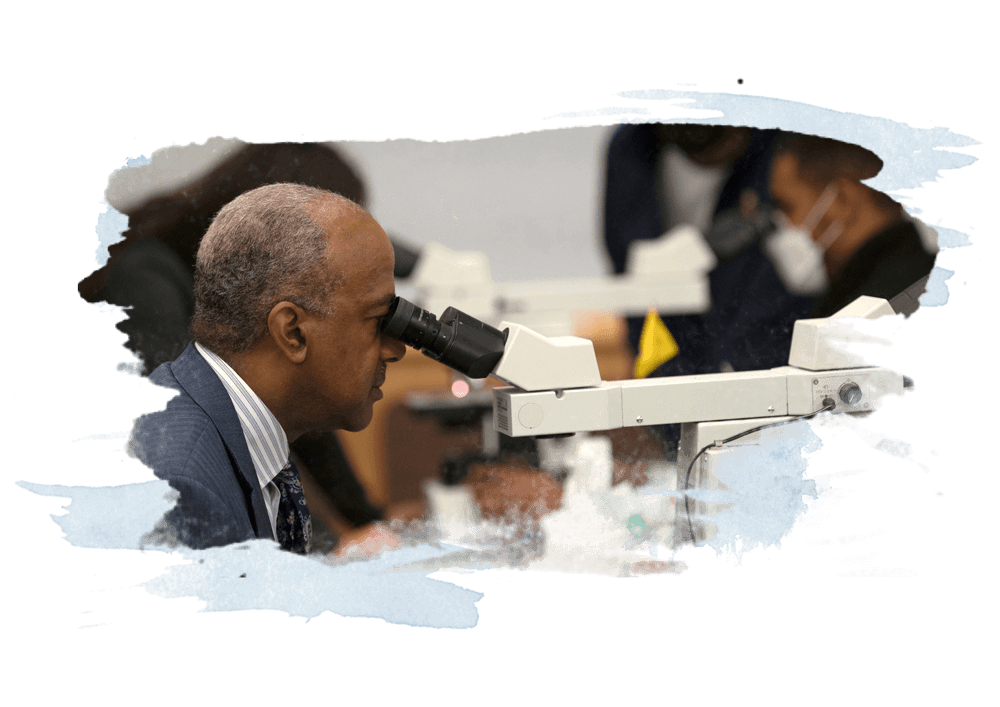 Robust Research Programs
Encouraged new ways of seeking federal and state funding, which has led to record-breaking research expenditures each year.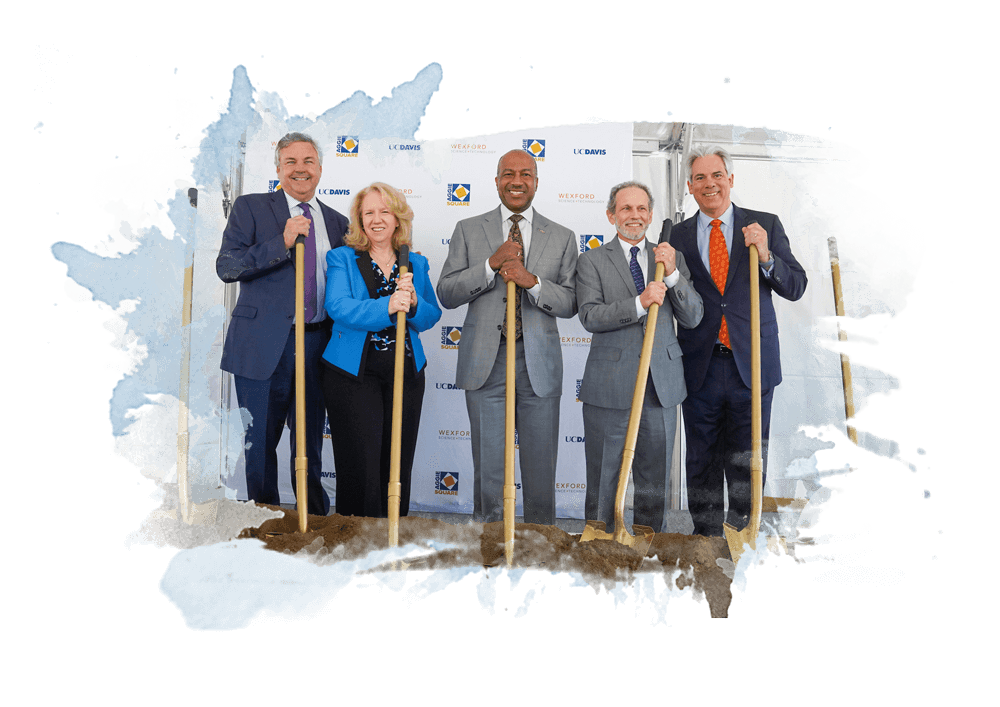 Continuous Growth
Committed to increase affordable student housing in coordination with the city of Davis and the city of Sacramento. Gained support of the UC Board of Regents for major seismic overhauls on the Sacramento campus, including a new hospital tower.

Supported the building of the Edwards Family Athletic Center that will include training facilities, a sports medicine center, a home for academic support and offices for multiple athletics programs.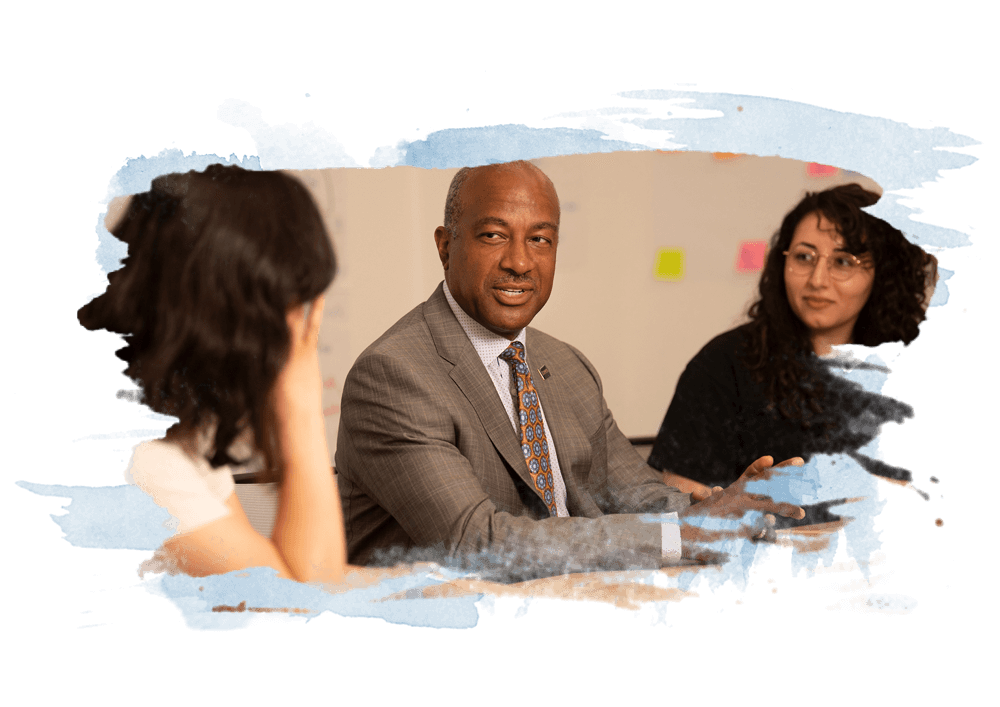 Supportive Partnerships
Partnered with the city of Sacramento and other leaders to create Aggie Square, a hub of research, industry partnership, student opportunities to learn and work, and economic development with the city of Sacramento.

Strengthened town-gown relationships with city leaders in Davis and Sacramento. Recommitted UC Davis to the region as an engine of public service. The Healthy Davis Together partnership is nationally recognized as a model for university communities.

Hired new leadership at UC Davis Health. Strengthened ties between the Sacramento and Davis campuses and worked closely with surrounding neighborhoods and communities. In five years, the School of Medicine has risen to the top 10 in three rankings and the Betty Irene Moore School of Nursing is now ranked as a top-25 nursing school.

Created new and better ways to bring on dynamic partners to invest in UC Davis' mission to create more opportunities for students and researchers to improve the world. UC Davis has seen record-breaking fundraising tied to the Expect Greater campaign, launched publicly in 2020.