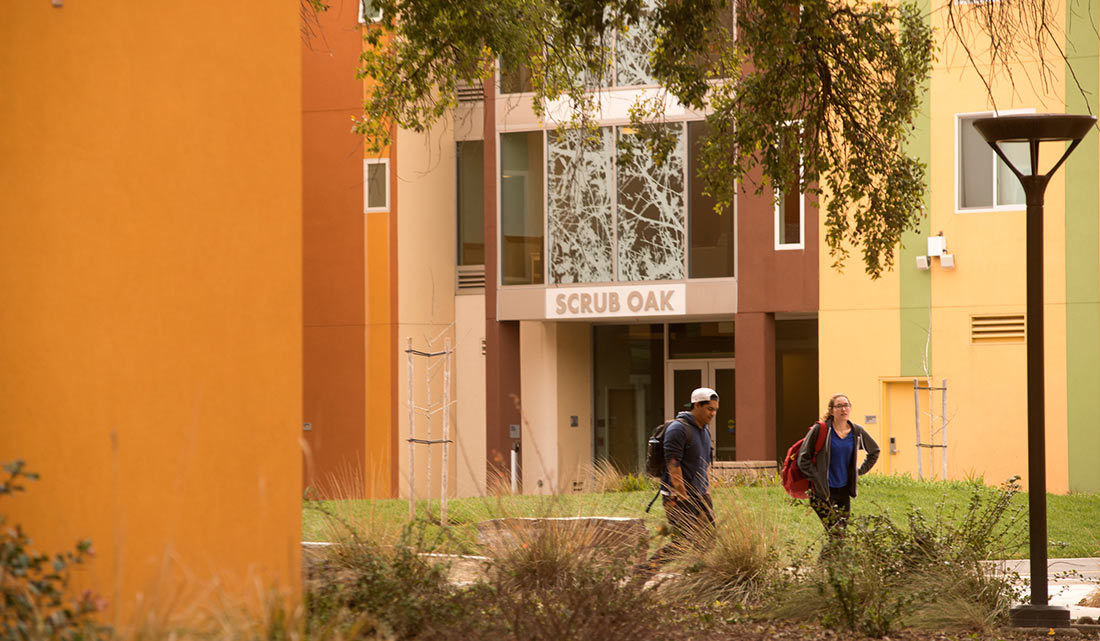 Growing Pains
A dramatic 47% upsurge of enrollment in UC Davis campus programs between 2000 and 2017 has outpaced local housing supplies, helping drive up rents in the city of Davis by over 31% (in inflation adjusted dollars). A recent ASUCD-GSA Housing Affordability and Insecurity Survey finds that, during the past year (2017-18):
Nearly 7% of UC Davis students surveyed were homeless for a period of time, and
2% spent time living in their car or another place not intended as housing.
Almost 18% of students experienced either homelessness or some other form of housing insecurity, such as making only partial rent or utility payments, doubling up in rooms without a lease, moving in with others because of financial problems, or moving more than twice during the year.
The bottom line for students is deeply troubling: Far too often, housing costs and unsettled or even abusive housing circumstances undermine students' educational experiences while they attend UC Davis. These burdens exacerbate related problems with food insecurity and mental health, often following students into adulthood in the form of debt. Given our values and mission as a campus, these trends are not acceptable. Bold action is needed.
Over the long-term, more affordable housing will require assertive steps to increase the supply of housing. We are encouraged by recent commitments by the campus and the city of Davis to build new student housing. However, this additional housing capacity is many years away from being realized. In the meantime, vacancy rates will continue to be extremely low and the upward pressure on rents will persist. As a result, the next three to five years is a particularly critical juncture for campus activity to support students. Extraordinary measures beyond conventional planning routines will be necessary.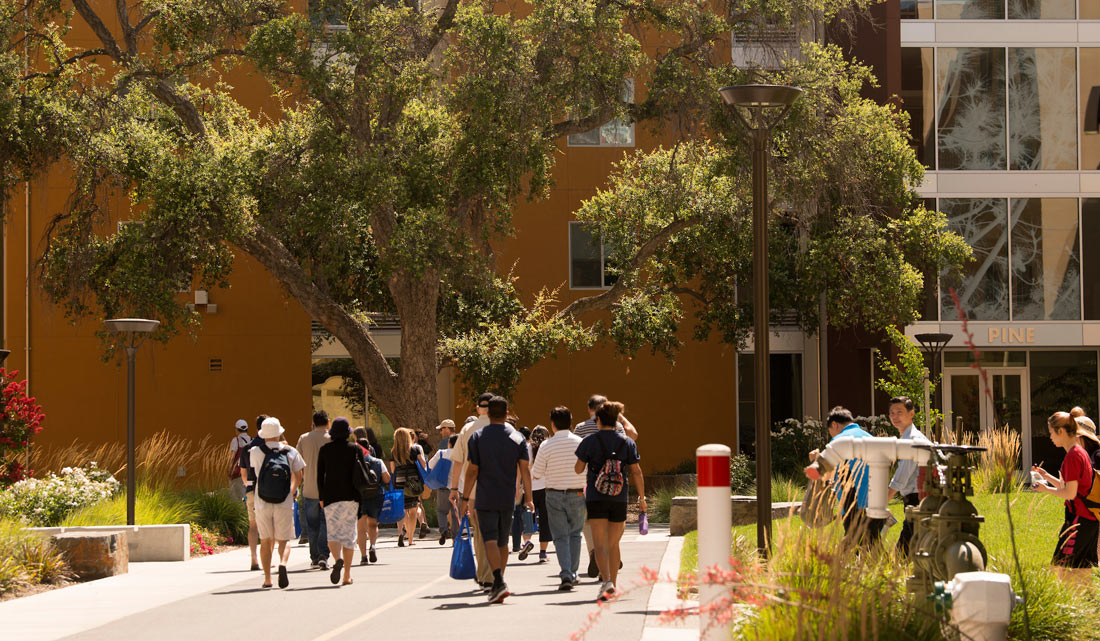 Our Charge, Methods, and Key Assumptions
Chancellor Gary May appointed our task force in February 2018, charging us to:
Review our existing student housing options and their affordability
Suggest improvements to enhance the affordability of our existing student housing programs and services
Make recommendations about any additional student housing programs or options we should consider implementing.
Since February, the task force has:
Sought out constructive ideas on what can be done to enhance affordable housing by conducting more than 50 interviews and consultations with students, campus leaders, and city officials
Gathered data from campus, city, and other sources
Collaborated with the Graduate Student Association (GSA), the Associated Students of the University of California, Davis (ASUCD), and the Office of Student Affairs to conduct a student housing survey.
We have sought to focus on actions over which campus leaders have some measure of control, guided by the following key assumptions:
Accountability to students. Because housing burdens directly impact a student's educational experience, acting to improve housing affordability is part of the campus's fundamental responsibility to students and to carrying out its educational mission.
Equity. The affordable housing issue impacts some groups of students more severely than others; new services and policies should be designed to meet the needs of distinct subpopulations and target those students most adversely impacted.
Collaboration. Based on a common interest in solving affordable housing challenges, improving collaborative relationships with the city of Davis and other local municipalities is a priority.
Connecting the dots. Affordable housing cannot be considered in isolation from related issues such as transportation, community support structures, city and regional housing markets, cultural diversity, and the impact of housing-related stress on students' classroom performance.
Recommendations
Overarching Priorities
1. We recommend the chancellor charge and empower a leadership team with the responsibility to implement the recommendations identified in this report.
A leadership team will be established and chaired by Interim Vice Chancellor of Student Affairs Emily Galindo during fall 2018.
2. We recommend that the chancellor invite leaders from the city of Davis and nearby municipalities to participate in an ongoing forum that would address our shared interests in affordable housing, sustainable transportation and related issues.
Student Housing and Dining Services (SHDS) has been involved in ongoing conversations with Government and Community Relations and the city and community regarding ongoing relations involving the Long Range Development Plan (LRDP). SHDS plans to hold bi-annual meetings with the city of Davis, the community, and Government and Community Relations starting in fall 2018.
3. Identify funds to support affordable student housing.
The Division of Student Affairs Office of Development is launching an "Aggies in Residence" Give Day Opportunity campaigns to identify funds to support affordable student housing. In addition SHDS is reviewing best-practice models from other campuses to consider for implementation and to help identify funds.
4. Monitor affordable housing trends by means of a yearly survey and other data.
SHDS has completed initial survey in 2018 and is working to administer a second survey in 2019.
Short- to Mid-Term Priorities
1. Limit future enrollment increases.
Enrollment goals of the 2020 plan have largely been met, and future growth will be limited.
2. Increase housing supply by building more housing units.
SHDS currently has several student housing projects in process including West Village expansion and Orchard Park Apartments.
3. Prioritize affordable designs in new campus housing.
SHDS is pursuing opportunities to prioritize affordable designs in new campus housing.
Advocate for Students
1. Adjust UC financial aid budget calculations to reflect actual market value of rental units, rather than individual student survey responses.
UC Davis leadership will commit to advocating for these issues at the system level, as these are policies set at the UC level.
2. Ensure an appropriate ratio between graduate student GSR and TA salaries and housing rates.
UC Davis leadership will commit to advocating for these issues at the system level, as these are collective bargaining issues overseen by the University of California.
Develop and/or Improve Specific Housing Services
1. Provide adequate and readily accessible emergency housing services.
SHDS Leadership Team will review potential options and associated costs, including looking at possibilities to use mid-year vacancies to support an emergency housing plan, as students in their junior or senior years are generally most in need of these services. Once new housing comes online in West Village, this would be most feasible for Student Affairs to implement, and further discussions are occurring around this issue.
2. Establish an ombudsperson and/or call line to support students facing landlord issues.
SHDS will assess the potential opportunities to establish an ombudsperson and/or call line to support students facing landlord issues.
3. Create financial/rental literacy programs for students.
SHDS currently provides several financial/rental literacy programs and will look to collaborate with the Aggie Compass program to expand these further.
4. Improve roommate-matching programs to better assist students in vetting roommates to increase security and reduce turnover.
SHDS currently has roommate-matching programs for new students and will look to expand these programs to continuing students.
5. Reestablish the Campus Community Housing Listing Service.
SHDS will assess the scope of existing services and look for possible opportunities to expand.  Over the years, with the evolution of the Internet, these services and options have been available to students.
6. Provide incentives for city landlords to become "Aggie preferred housing partners."
SHDS agrees with this recommendation.
7. Increase support for Financial Aid Office.
UC Davis leadership will review staffing support for the FA Office; however, because of the other issues raised by the task force, we will explore fundraising opportunities to increase the emergency loan budget and improve communication with incoming graduate students about options and timing factors.
8. Keep Solano Park open as long as possible.
SHDS agrees with this recommendation.
Pursue Innovation
1. Provide better transportation options for students, staff and faculty living outside of Davis.
University Preferred Partnership Program (UP3) is investigating better transportation options for students, staff and faculty.
2. Develop and build a co-op housing facility with professional management
Workgroup/committees will explore options and make recommendations. Cost implications are an ongoing issue. This is a reasonable recommendation but the details are significant.