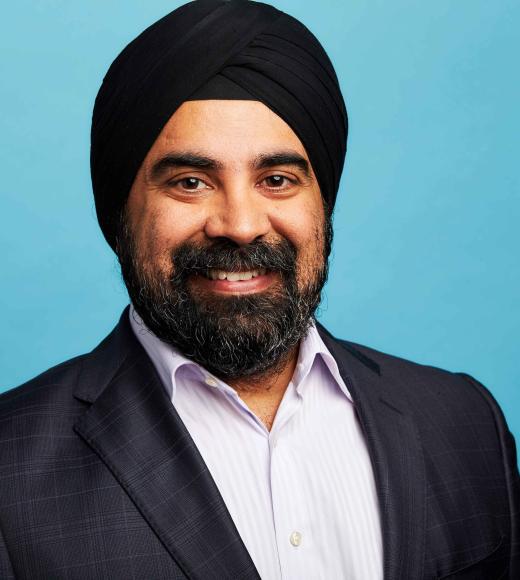 Position Title

Chief Executive Officer PowerSchool
Bio
Hardeep is an innovative leader and executive with more than two decades of experience leading software businesses. Hardeep's passion for education and proven expertise in guiding companies through periods of growth has been instrumental to PowerSchool's growth. Under Hardeep's leadership, PowerSchool has introduced award-winning, unified education technology solutions and made a lasting impact on the future of K-12 education. For Hardeep, leading a company that includes thousands of educators and technology specialists is a natural evolution of his lifelong commitment to harnessing the power of technology to transform lives and unlock student potential. Hardeep brings that ethos and his belief that a high-quality education is a fundamental right to his leadership of PowerSchool.
Hardeep successfully led PowerSchool's growth to become the most comprehensive K-12 education software suite, including recent acquisitions of Naviance, Kickboard, and Kinvolved, and in 2021, achieved a big milestone when PowerSchool became a public company and was listed on the New York Stock Exchange. Additionally, he oversaw the expansion of talent from 500 to nearly 3,000 employees. PowerSchool is now the largest education technology provider serving more than 45 million students in over 80 countries.
Hardeep was recently named 2021 EdTech Company CEO of the Year by EdTech Breakthrough, and The Software Report recently ranked Hardeep number five on its list of 50 SaaS CEOs where he was honored as the top-ranking education software CEO within the list of prestigious executives. Gulati has also been the recipient of EdTech Digest's EdTech Leadership/CEO Award and named executive of the year for two consecutive years by the Business Intelligence Group's BIG Awards for Business.
Prior to joining PowerSchool in 2015, Hardeep was CEO of SumTotal Systems. Under his leadership, the company became the #1 market leader in enterprise LMS and saw record-breaking growth in cloud computing services. During Hardeep's tenure, SumTotal provided talent expansion solutions, which enable continuous and contextual learning for employees to improve talent engagement, productivity, and business results to 43 million users with small-to-midsized organizations as well as half of the Fortune 500. Hardeep joined SumTotal after his time at Oracle, where he led strategy and product development across a variety of enterprise application areas, including Master Data Management, Product Lifecycle Management, Manufacturing, and other industry solutions. Before Oracle, Hardeep was Vice President of Products at SpinCircuit, an information exchange enterprise software company founded by Cadence, HP, Flextronics, and Avnet. He was also founder and CTO at eBizAutomation, an enterprise integration company that was acquired by SpinCircuit. Early in his career, Hardeep held senior consulting positions at Lucent Technologies and Dun & Bradstreet.
Hardeep received his Master's degree in computer science from the Indian Institute of Technology Bombay and is graduate of Visvesvaraya National Institute of Technology. He received his MBA from the University of Pennsylvania's Wharton School.
 
Hardeep loves to spend time with family—traveling, biking, golfing, and playing chess with his kids.
Tags