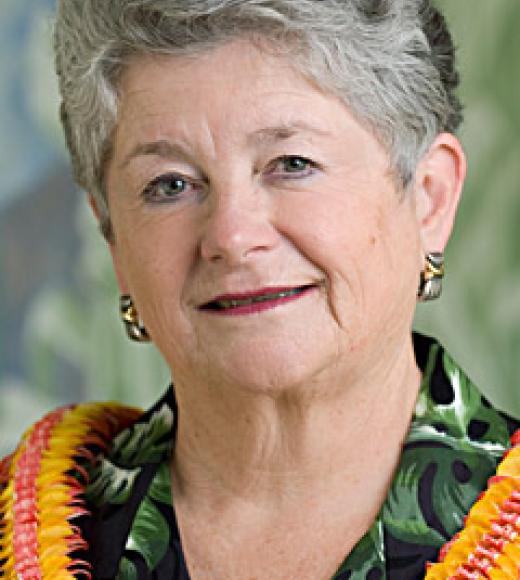 Position Title

President Emerita, University of Hawaii
Bio
An internationally known researcher and nationally recognized leader in higher education, M.R.C. Greenwood became the 14th president of the University of Hawaii in August 2009. The first woman to serve as UH's chief executive officer, Greenwood brings experience as both a campus and university system leader. As provost and senior vice president, academic affairs for the University of California system, the system's second highest position, she led task forces on long range planning and graduate and professional education, supported a new science and math initiative and worked to rebalance the university's academic portfolio and make admissions procedures more transparent.
As chancellor of UC Santa Cruz 1996–2004, she led the campus through a period of great growth. Greenwood served as associate director and consultant to the White House Office of Science and Technology Policy and chairs the National Academies Policy and Global Affairs Division. She is past-president and fellow of AAAS, fellow of the American Academies of Arts and Sciences, member of the Institute of Medicine/National Academy of Sciences and former member of the National Science Board.
An expert on obesity and diabetes, Greenwood most recently served as director of the Foods for Health Initiative, chair of the Graduate Group in Nutritional Biology and distinguished professor of nutrition and internal medicine at UC Davis. She has published extensively, received numerous scientific awards and been president of the Obesity Society and the American Society of Clinical Nutrition, chair of the Food and Nutrition Board of the Institute of Medicine and fellow of the American Society for Nutrition. Greenwood graduated summa cum laude from Vassar College and received her Ph.D. from The Rockefeller University.
Tags