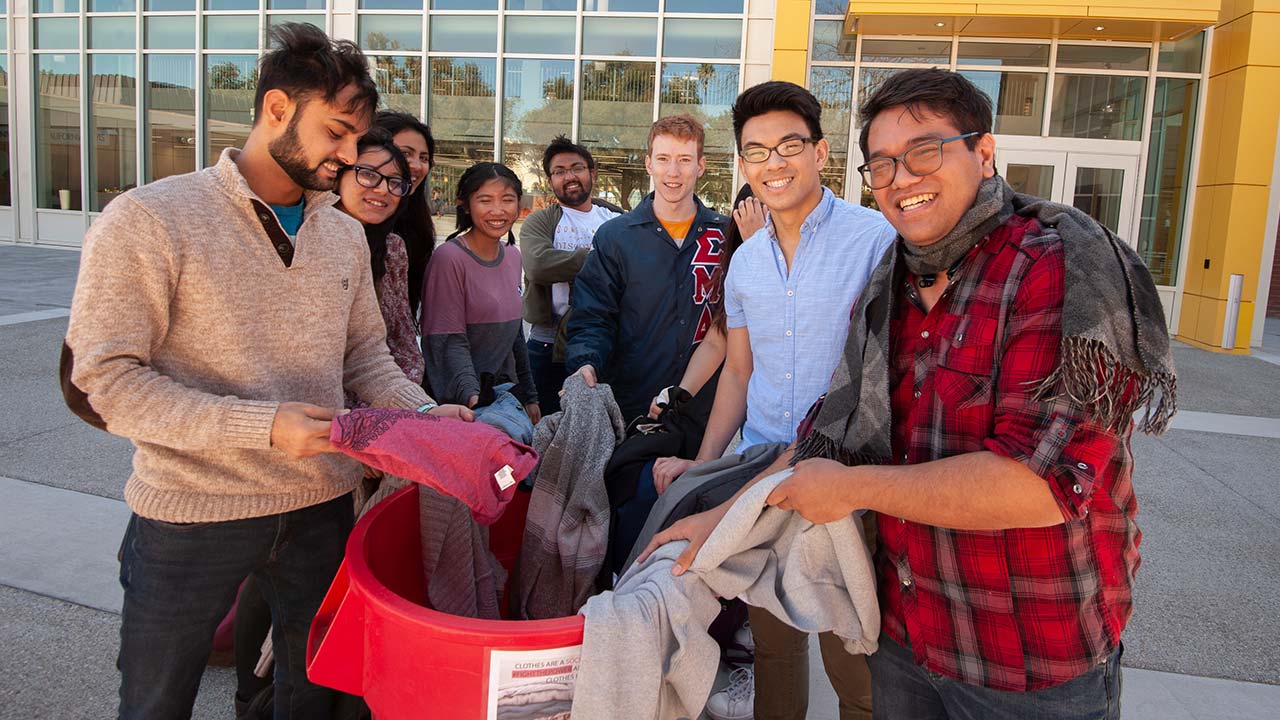 Social activities, de-stressing events and community service are the essential ingredients that have helped make the student group HOME, Where Friends Become Family, an Aggie Hero. Best friends Awais Khan and Chun Kit Ho started the group shortly after transferring to UC Davis in fall 2017. The seniors from Sacramento wanted to help fellow Aggies manage the academic and other stressors that they, too, know.
Welcoming all, the group has since grown to more than 125 members, affectionately known as "Homies." They host game nights, tai chi workshops, meditation sessions and "therapy fluffy" get-togethers with loveable dogs. But the projects that help participants connect as they serve others — most recently a clothing drive — are key. "When you help others, you help yourself," said Khan, who is majoring in neurobiology, physiology and behavior.
He and Ho, who is studying molecular and cellular biology, both plan on careers caring for others as doctors.