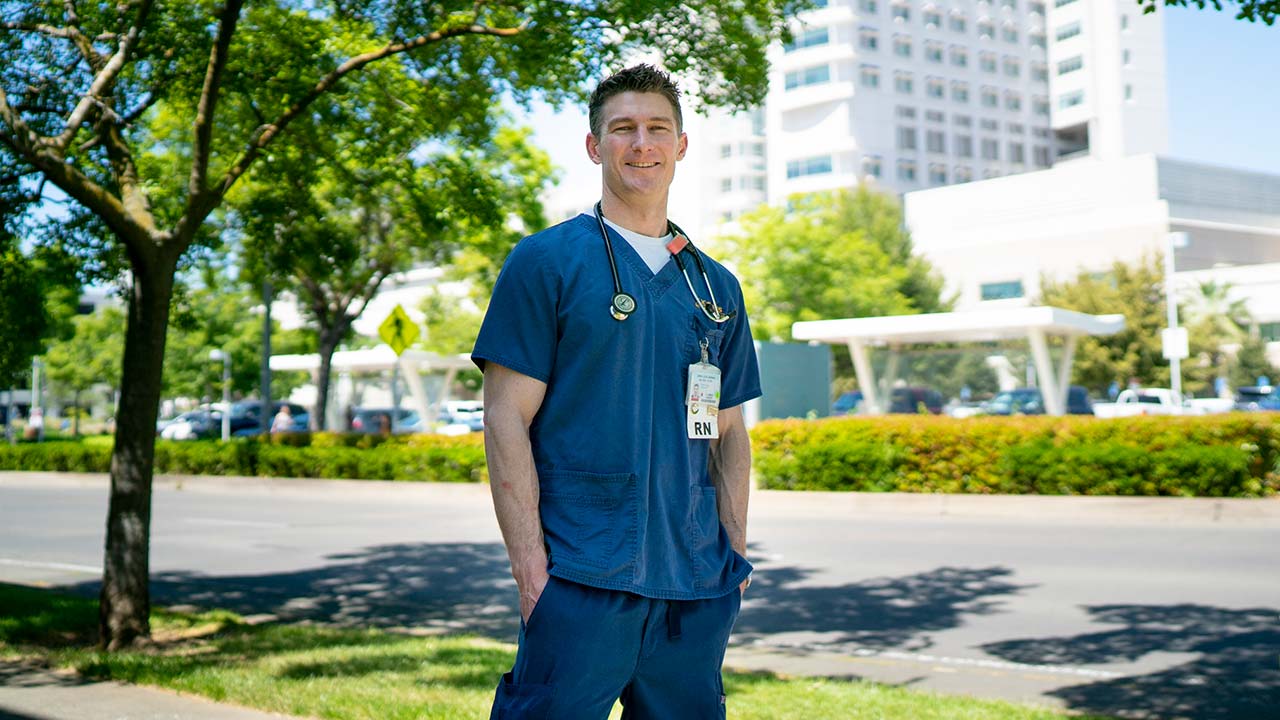 John James provides bedside care for patients in the surgical intensive care unit at the UC Davis Medical Center. But for one patient, compassion took this nurse well beyond the medical center — to Sacramento animal shelters.
James was caring for a homeless man who had been struck by a car and was most concerned for his beloved service dog that had run from the accident scene. James called animal shelters, and, by the end of his shift, showed his patient a photo of his dog safe at an area facility. "He got this sense of happiness and peace," James said. The man recovered, but, in a sad turn a few days later, his dog had to be put down because of its injuries.
James, who has been working for UC Davis for five years, earned a master's degree in health care leadership from UC Davis' own Betty Irene Moore School of Nursing. "I chose nursing because it's the perfect blend of science and humanity," he said.