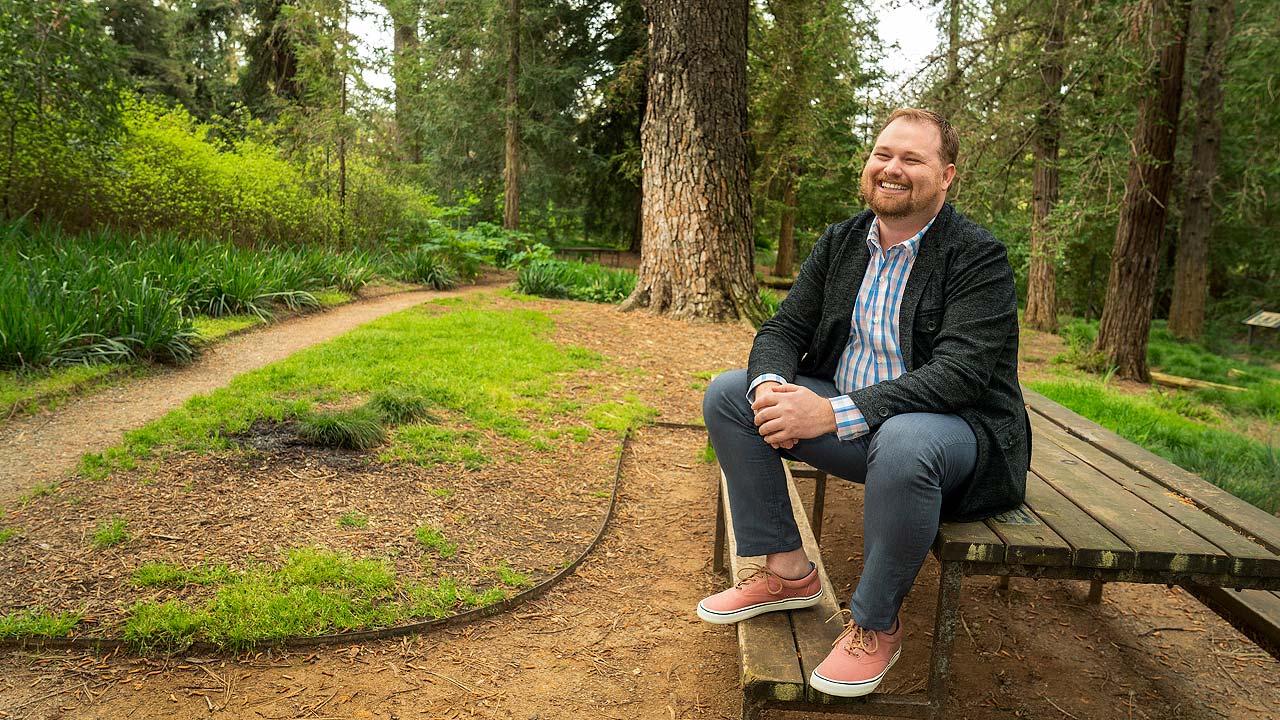 "Volunteer with the people you love and engage in the activities you are passionate about to bring more joy into this world," says the personal website of Paul David Terry. And the digital marketing and communications specialist for Graduate Studies is doing just that.
As vice chair of the Vice Chancellor's LGBTQ+ Advisory Council at UC Davis Health, Terry focuses on improving the quality of care for lesbian, gay, bisexual, transgender, queer and other patients as well as the atmosphere for LGTBQ+ learners, staff and faculty. In addition to helping plan the program for the council's annual Improving OUTcomes conference, he is often a speaker at the event and serves as its web editor. Terry is also a member of the Chancellor's Committee on LGBTQIA Issues.
In Graduate Studies, he serves as a wellness ambassador through the Staff and Faculty Health and Well-Being Program.
A 2001 graduate with a music degree, he has been an officer of Cal Aggie Alumni Association chapters and helped found its LGBTQ+ group.