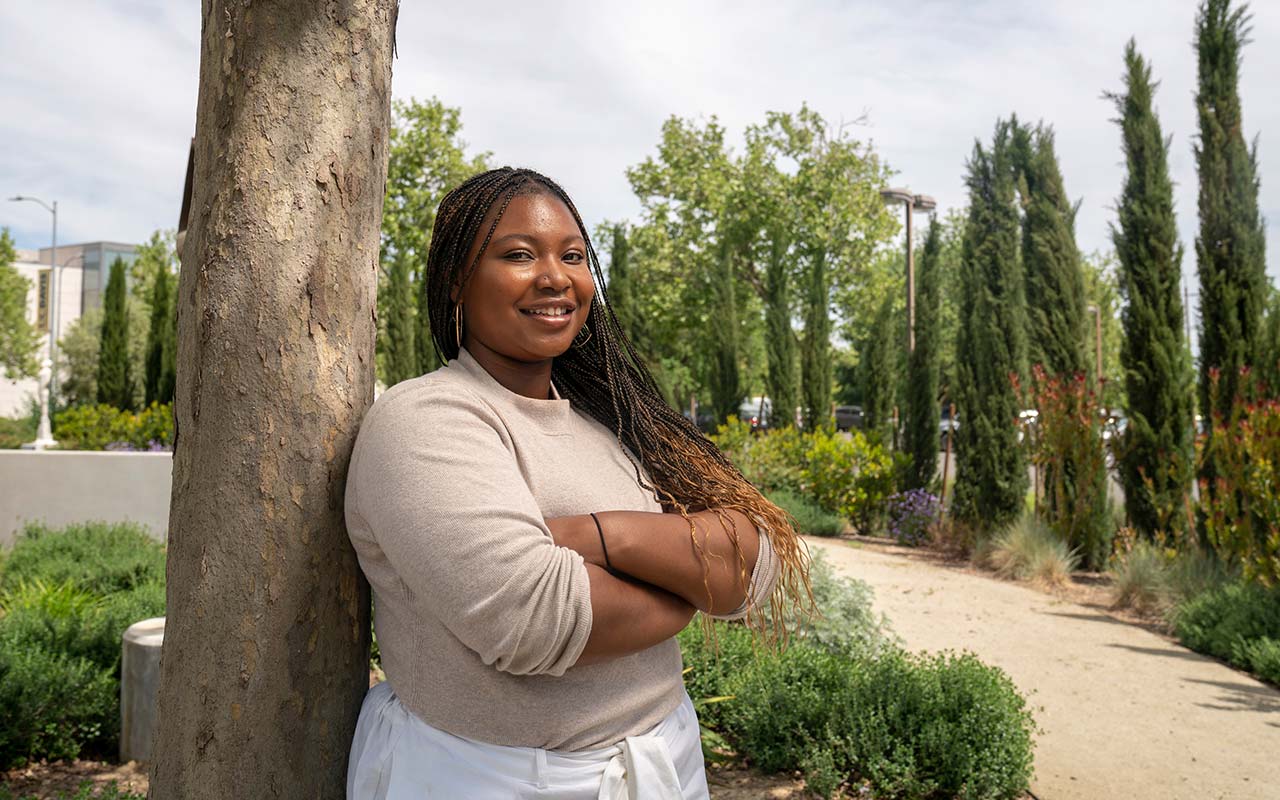 The first days at UC Davis were full of self-doubt for Valencia Scott. As a transfer student from American River College in Sacramento, this double major in anthropology and international relations questioned if she truly belonged and if she could handle the rigors of university life. But after finding support networks on campus and joining advisory boards, Scott emerged as a role model for serving fellow students and the wider community.
This rising senior is now the mental health coordinator for the AB 540 and Undocumented Student Center and volunteers as undergraduate legal clinic director for the Imani Clinic, which provides health services for underserved communities in Sacramento.
Scott continues to advocate for student safety and support underrepresented students as president of the Black Pre-Law Student Association.
"College is a hard time, but it's a transformative time," said Scott. "Even though I struggled, I had opportunities to not just have my voice heard but my peers' as well. I want students to have the same good experiences I've had. Everyone's deserving of that."