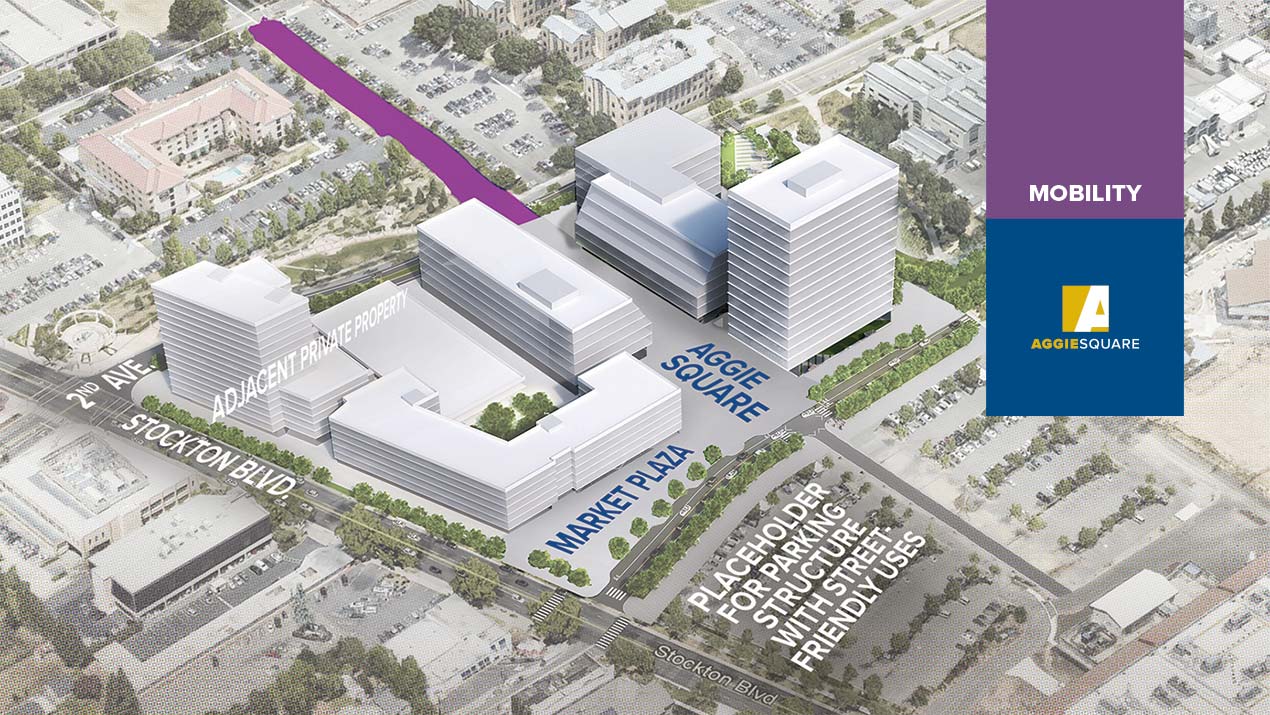 Sustainable communities need smart options for transportation, parking, and mobility. Aggie Square will include new, convenient, and reliable opportunities to get to work without needing a car. It will offer many green alternatives such as electric buses, shuttles to light rail, and bike share programs. It will feature more access to and easier movement through campus. Aggie Square will also create new parking options to accommodate both existing and future demand, and work with surrounding neighbors to improve access to the campus.
Your Opportunity to Shape the Future
UC Davis and Aggie Square partners are working directly the City of Sacramento on multiple transportation initiatives, and with neighboring communities and employees to identify existing needs and meet future transportation and mobility challenges. Learn more and share your concerns by contacting our team at aggiesquare@ucdavis.edu.