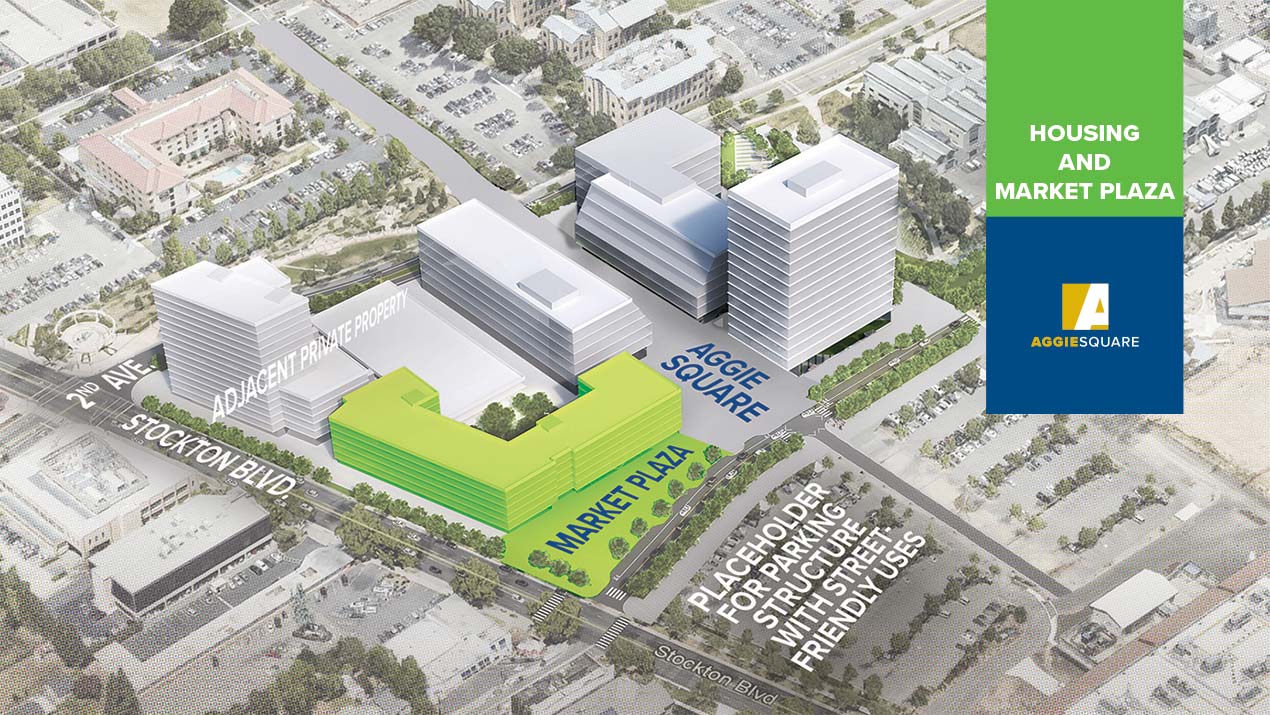 Aggie Square will unite community need and local talent with the health and nutrition expertise of a world-class medical campus and America's #1 College of Agricultural and Environmental Sciences. Together, we can help address challenges of food access and food literacy and celebrate 'healthy food for all'. By working closely with the City of Sacramento on housing issues — and by creating new housing for students and partners — we can help keep our community vibrant and resilient.
Your Opportunity to Shape the Future
UC Davis and Aggie Square partners will convene a summit of the region's experts in food and health, community development, and outreach to identify partnership opportunities unique to this singular environment. Learn more by contacting our team at aggiesquare@ucdavis.edu.