CHANCELL-ING: Embrace the Silver Linings
What a difference a year makes. At this time last year, Downtown Davis looked more like "Ghost Town Davis," with rows of empty parking spots and darkened businesses. We'd very much retreated to our homes and started the difficult tasks of adapting to life under a global pandemic. Everything just felt so uncertain.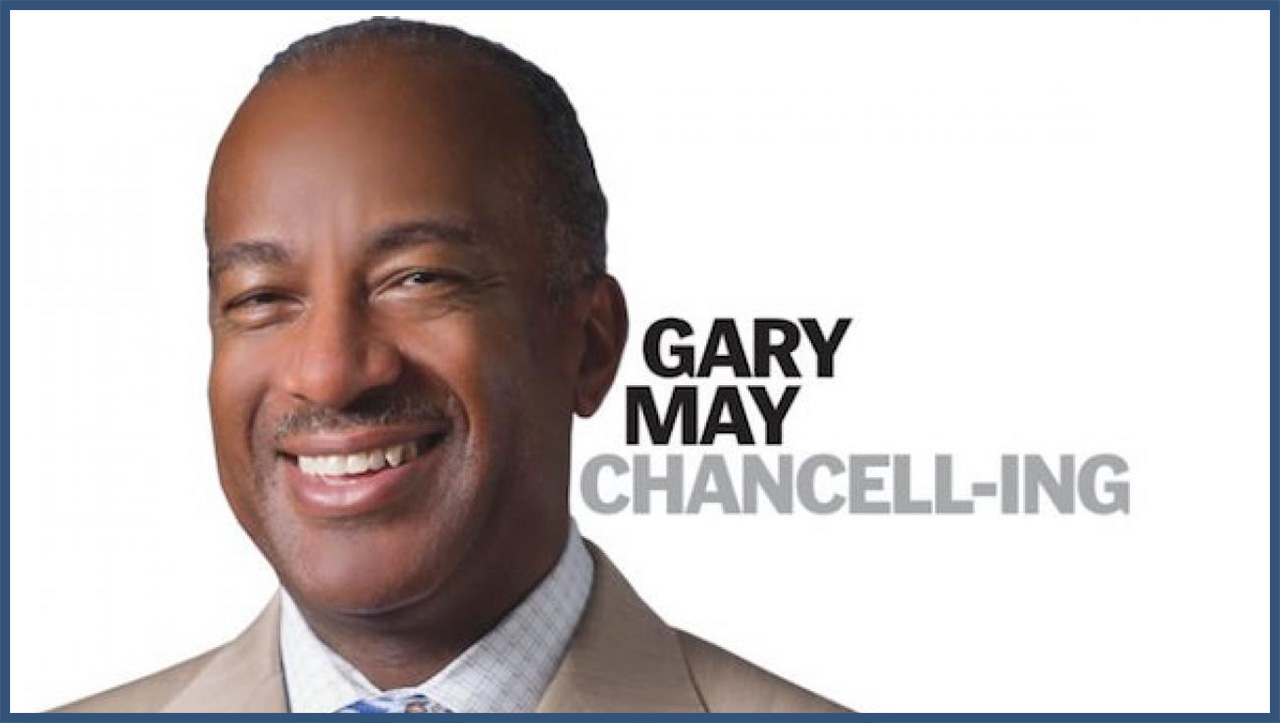 Here we are now, with the sun out and Yolo County in the orange tier. Limited indoor dining has returned, and outdoor dining continues to be popular. People are visiting small businesses more frequently. More of us are stepping outside to enjoy the warmer weather. The normalcy we've craved is slowly coming back, along with a community feeling of optimism.
Of course, we still have a ways to go and we must continue following public health guidelines. We have to be careful because we're not out of the woods with COVID. As we reflect on the sacrifices and sadness we've endured over the past year, however, many silver linings have emerged. Even through isolation, we've seen the strength of our community through its resiliency, creativity and tremendous heart.
Positivity on display
These feelings of hope and positivity will be felt throughout UC Davis' annual Picnic Day, which will be held virtually on April 17. This year's theme is "Discovering Silver Linings," and in this online open house of UC Davis you'll see the Aggie Spirit that shines across our campus. I hope you'll point your web browser to picnicday.ucdavis.edu and come join the fun.
In the meantime, I've been thinking about some of the silver linings I've found over the past year.
To begin with, just the fact that we're having a Picnic Day 2021 shows how determined our community is to share and celebrate our traditions.
Picnic Day has faced other trying times since it was founded in 1909. An outbreak of hoof-and-mouth disease among campus cattle herds forced its cancellation in 1924. Picnic Day was also silent during the World War II years of 1943 through 1945.
Picnic Day also had to pivot to a virtual event in 2020 due to COVID-19, as did our signature Whole Earth Festival. As the largest student-run event in the nation, Picnic Day is a massive undertaking. Our students organize and run the event and put an enormous amount of work to make every year a special one. So, I give tremendous credit to all the volunteers this year who will make sure the show goes on. They are determined to make it the best possible day in these disrupted times.
This year will be memorable, no doubt. Plenty of adventure and inspiration await through musical and dance performances. You can learn how to start new craft hobbies and watch demonstrations from departments all across UC Davis. And if you need to stretch, don't miss the chance to take a virtual yoga class on Picnic Day.
This kind of connectedness has been a silver lining for me this year. Here's another example of finding opportunity in otherwise isolated days.
Connecting, virtually
In a typical year, our Freshman Decision Day brings about 8,000 prospective students and their families to UC Davis. We couldn't do that in 2020, so we moved to an online experience called "Aggie Experience Live!" Though we missed seeing all these students on campus, the bright side is that we were able to accommodate more people than ever.
Our weeklong event attracted tens of thousands of unique viewers to our "Aggie Experience Live!" websites. Participants had the chance to meet faculty and fellow students and ask questions about academic programs and campus life. It was definitely a hit in the digital realm.
And just recently, UC Davis was pitted against Cardiff University of Wales for the Eric Conn Biochemistry Quizzes. This Trans-Atlantic event via Zoom would've otherwise been challenging to hold in person, but it ultimately showed the kinds of opportunities in remote learning. The students not only displayed their expertise in questions related to biochemistry, but were also able to connect with talented, like-minded students a whole other world away.
The last year has made us appreciate some of what we might take for granted — the ability to see a concert, go to the movies, cheer on our sports teams, throw a dinner party, hug our friends and family. I'm hopeful that we can continue to take an attitude of gratitude when COVID-19 has become a memory.
In the meantime, let's continue to follow public health guidelines, socially distance, wear our masks and get vaccinated. More silver linings await.
Tags