To the Top of the Charts
Just like the classic TV theme to "The Jeffersons" says, "We're moving on up!"
And no, I'm not talking about our upcoming move-in weekend, though I will be there with my fellow campus leaders to help students move into the residence halls. I cherish this opportunity to show students and their families that we have their backs, even as we're doing our best not to strain ours while moving boxes around.
In this case, "moving on up" refers to UC Davis in a series of national rankings. Earlier this week, we learned that UC Davis tied for 10th place among the nation's public universities in U.S. News & World Report's annual list of "Best Colleges" (up from 12th last year).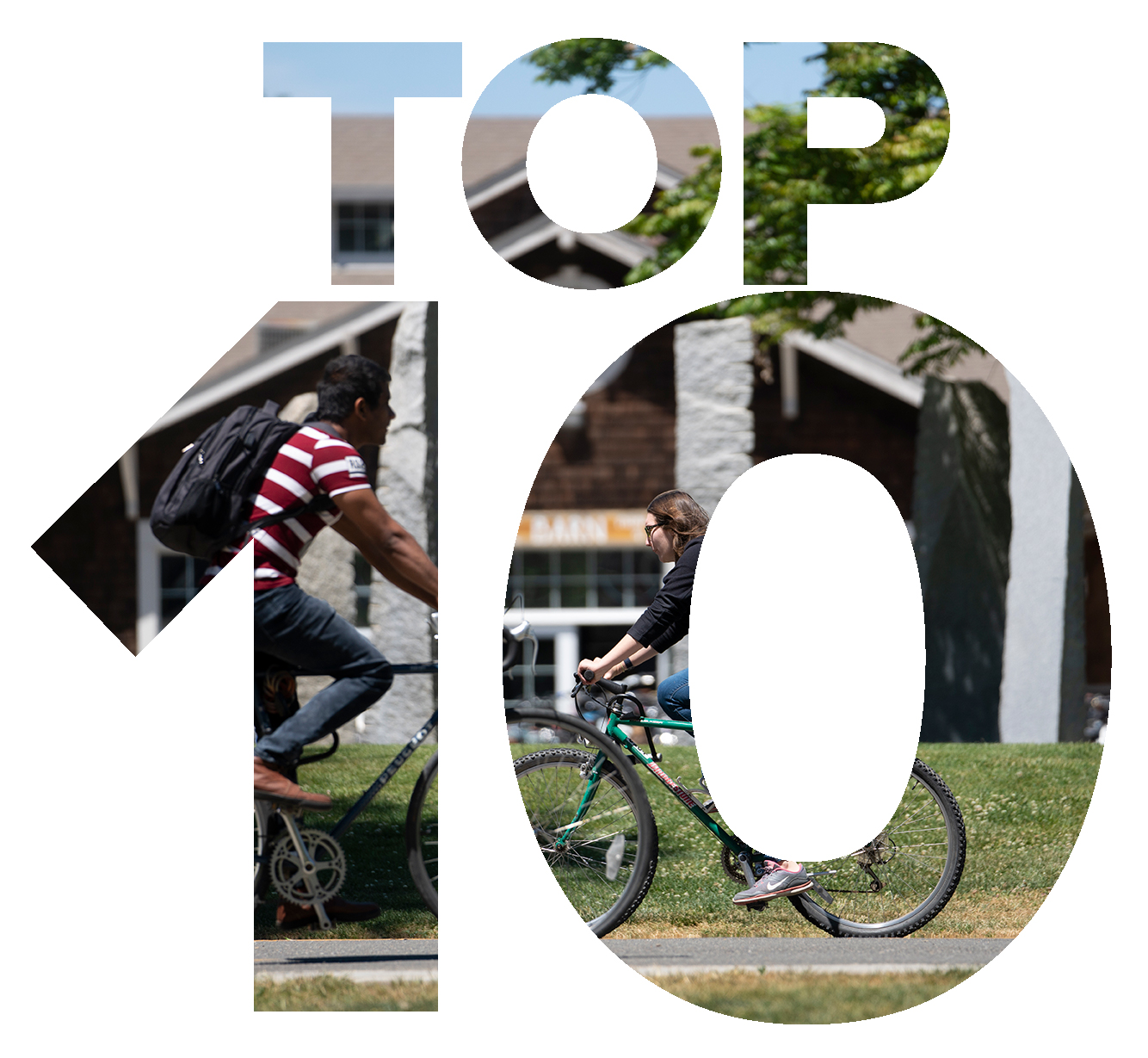 We're on a roll with four Top 10 finishes in a month, which I'll detail below. These rankings are the perfect boost as we emerge from summer and classes start on Sept. 24.
These rankings also reflect well on Davis, a city that's earned some impressive rankings of its own. Did you know that CNN, along with Money Magazine, once ranked Davis as the second-most-educated city in the entire country?
These latest placements bring prestige to our city and surrounding region. We're showing the world that we're a great university town, a community that's full of people seeking knowledge and working hard to create a better tomorrow.
The rankings speak to our incredibly talented and energized students, our esteemed faculty who are thought leaders in their fields, our generous alumni and our staff that keeps UC Davis running at the highest levels. How lucky we are to have so many of these people as neighbors here in Davis.
So, let's take a look at the numbers. Here are some other recent rankings that speak to the strength and thriving future for UC Davis:
No. 5 Public University in the U.S. 
(Wall Street Journal/Times Higher Education)
We consider this ranking a milestone moment for UC Davis. Our campus has never fared better on this prestigious list, which highlights the best schools for academic resources, student success and more. This list considers nearly 1,000 universities across the nation, which places UC Davis in a very exclusive bunch at the top. Being acclaimed for our academic excellence and support of students means everything to us.
No. 5 Best Hospital in California
(U.S. News & World Report)
High rankings also extend to UC Davis Health and its treatment of patients with serious and challenging injuries and illnesses. U.S. News & World Report recently ranked the UC Davis Medical Center among the Top 5 hospitals in California. UC Davis was the highest-ranking Sacramento area hospital on the entire list.
The UC Davis Medical Center also ranked in the Top 20 nationally in the areas of urology, gynecology, nephrology and ear, nose and throat specialty care. All of these showings reinforce UC Davis Health as a leader in research and health care delivery with its unyielding commitment to excellence and innovation.
No. 10 University in the U.S.
(Washington Monthly)
This list ranks more than 300 public and private universities across the country, and we're excited to see UC Davis toward the top of the chart like a hit song. For the past 13 years, Washington Monthly has rated schools based on their research, social mobility and public service. Further, the list recognizes, "Not what colleges do for themselves, but what they do for the country."
This year, Washington Monthly added a new measurement for voting engagement, which reflects a school's efforts in encouraging civic participation. UC Davis received the highest number of points available and the highest points among all UC campuses. I'm proud that so many of our students don't just graduate with a cap and gown, but they enter the next chapters of their lives with a strong sense of social and civic engagement.
No. 11 Best Colleges in America 
(Money Magazine)
Show me the money — as in Money Magazine's list of the "Best Colleges in America." Out of the more than 700 private and public universities that were considered for this list, UC Davis ranked No. 11 overall and No. 8 among public universities. This list considers such factors as tuition, median student debt, educational quality and early career earnings to find the best values in higher education.
Adding another feather in our Aggie cap, UC Davis was ranked No. 8 in Money's list of "Most Transformative Colleges," which looks at the social mobility factor of graduates. So yes, we're "moving on up" here at UC Davis, especially our students once they graduate and enter the working world. And, I know we won't stop, even when we get our "piece of the pie."
Tags