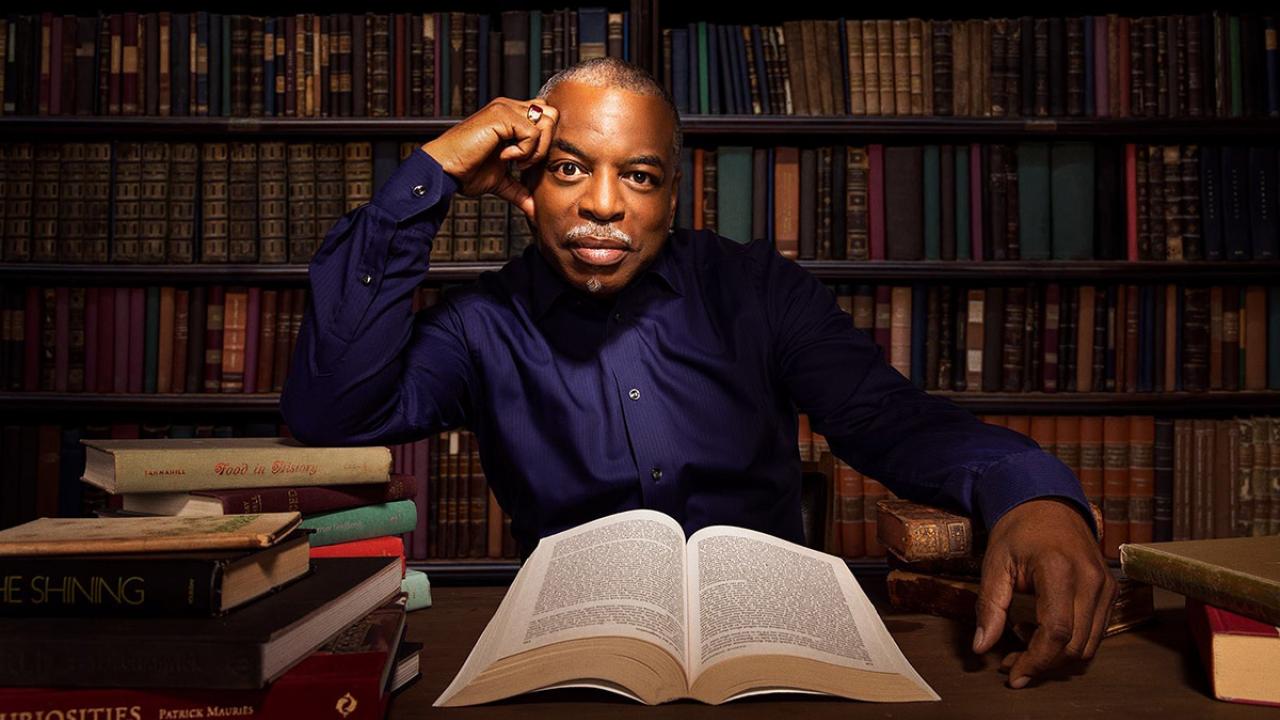 Location
Jackson Hall, Mondavi Center for the Performing Arts
'The Power of Storytelling'
Sacramento native LeVar Burton, who portrayed a slave in Roots and a blind, spacefaring engineer in Star Trek: The Next Generation, and whose Reading Rainbow show ran on PBS for 26 years, will discuss "The Power of Storytelling" as the first guest in the 2019-20 Chancellor's Colloquium series
Reading Rainbow, with Burton as host and executive producer, inspired countless young people to love literature. The series ended in 2006, but Burton continues his mission of encouraging the masses to explore fiction, in part by hosting a podcast, "LeVar Burton Reads: The Best Short Fiction, Handpicked by the World's Greatest Storyteller."
The colloquium will begin at 4 p.m. and will include a meet and greet. Admission is free and open to the public, but tickets (limit two per person) are required. The Mondavi Center box office is distributing the tickets as follows:
By phone — 530-754-2787 or toll-free 866-754-2787
In person — The box office is open from noon to 6 p.m. Monday through Saturday and one hour before all ticketed events.
Note: The online ticket page indicates processing fees will be charge for orders made by phone and online; in fact, there will no fees assessed for this event, no matter how you secure your tickets.)
Burton is the second Star Trek star to visit campus for a Chancellor's Colloquium, after William Shatner shared the stage with Chancellor Gary S. May earlier this year. Burton visited the area a short time after that, for the dedication of a park in his honor, in the Sacramento neighborhood where he grew up.
Event Category
Tags