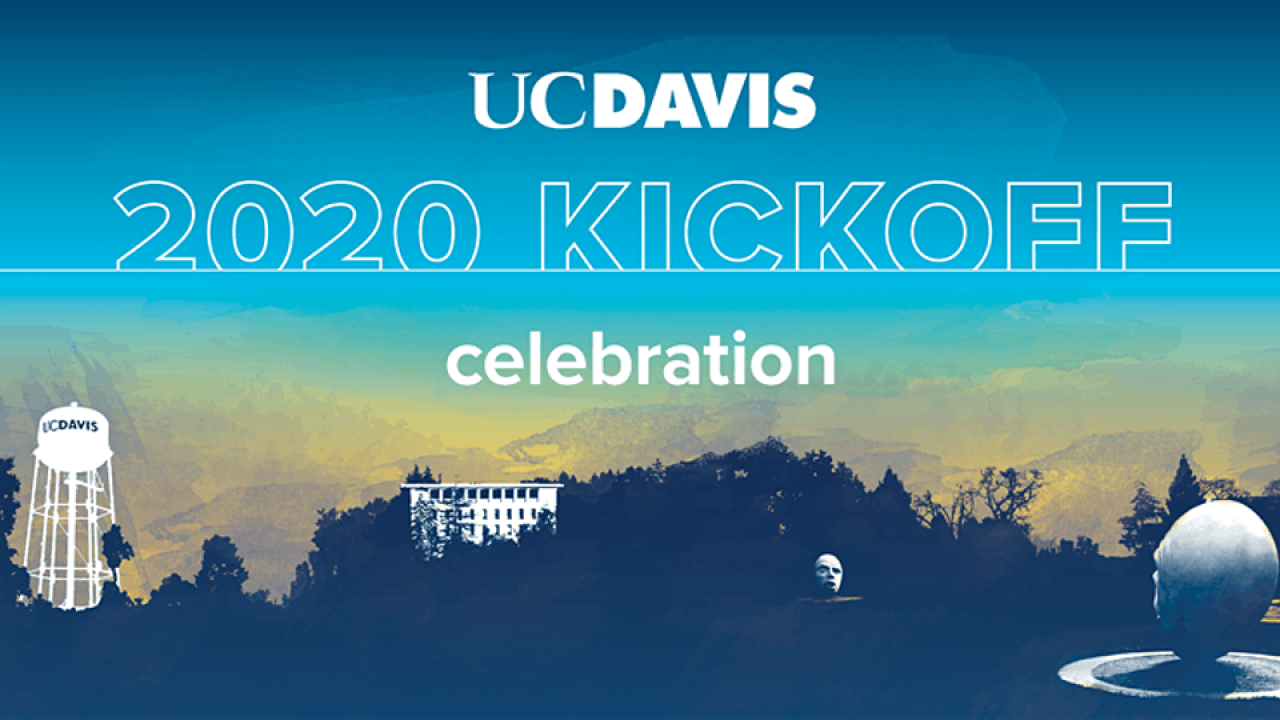 Location
The Pavilion, 750 Orchard Road, Davis, CA 95616
Dear Staff and Faculty,
Please join Chancellor May and campus leaders for an interactive experience and unveiling of bold plans for the coming decade.
People often associate "2020" with hindsight. However, we believe the new year is a blue-and-gold opportunity to look forward. That's why we are planning a live multi-campus event just for staff and faculty. After all, it's people like you who make UC Davis the most comprehensive UC in the system as well as a nationally recognized academic medical center.
The main event begins at 3 p.m. sharp with Chancellor May at the Pavilion.
A simulcast event will take place with Vice Chancellor of Human Health Sciences and CEO for UC Davis Health David Lubarsky at the UC Davis Sacramento Campus Comprehensive Cancer Center Auditorium.
Plus, DON'T MISS the special pre-show 2–3 p.m. Arrive early for attractions including:
Interactive experiences from the Arboretum, Student Farm, Plant Sciences and more
Photo and video booths to capture your own UC Davis experience and get your new social media headshot
Branded UC Davis items from our swag stop
A virtual reality experience and podcast listening station
Refreshments and limited-edition blue and gold snacks
All for FREE, created just for Aggie employees
Space is limited, so don't delay. Use the registration form below to reserve your spot at the Davis campus 2020 Kickoff Celebration today!