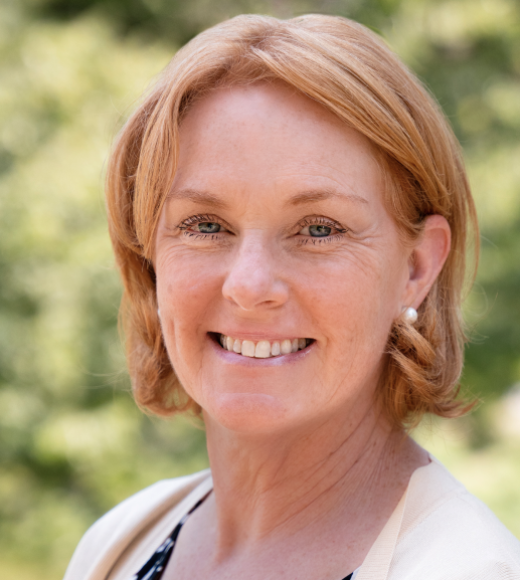 Position Title

Vice Chancellor, Finance, Operations and Administration
Bio
Clare Shinnerl joined UC Davis as vice chancellor for Finance, Operations and Administration in August 2022. As vice chancellor, she oversees 13 distinct units and more than 1,700 employees who steward campus resources — from budgets and landscaping, to human resources and campus safety.
Helping universities improve as they grow
Prior to joining UC Davis, Shinnerl (SHIN-air-el) served as senior associate vice chancellor for Campus Life Services at UC San Francisco. Accomplishments from her time at UCSF include expanding access to affordable housing and childcare, reducing carbon emissions, and improving the safety, appeal, and functionality of campus buildings.
Clare was previously the chief operating and financial officer, or COO/CFO, for the Pacific Business Group on Health, a not-for-profit charged with lowering healthcare costs for large employers. The organization doubled in staff size and budget during her tenure there in 2013-2015, and so Shinnerl was tasked with calibrating operations to support the organization's growth. She also worked closely with its board on new strategies and investments.
While working for Stanford University's School of Engineering in 2010-2013, Shinnerl was the senior associate dean for finance and administration. She was credited for transforming the school's research contract and grant administration into best practices featured at national conferences. As the engineering discipline exploded in enrollment, Shinnerl also helped lead the school's space expansion, which included the construction of Stanford's Science and Engineering Quad.  
Prior to moving to the Bay Area, she worked in Los Angeles at the University of Southern California as assistant vice president for business services, as part of a team that transitioned two acute care hospitals into USC ownership while advancing the university's healthcare mission. She also worked at UCLA as the director of conference services during a period of revenue growth.
From Germany to Pan Am, from UCSD to an Ed.D.
Shinnerl was born in Germany and speaks both English and German, often mixing up the two languages. She lived in Europe and the Middle East until she was 18, arriving in California with one suitcase and a typewriter for her freshman year at UC San Diego.
She met her husband, Joe, when they were undergraduate students at UC San Diego. Together they raised a son and a daughter. Her first job out of college was working as an international flight attendant for Pan American World Airways based out of John F. Kennedy Airport in New York City. For fun, she runs religiously and enjoys kickboxing and biking.
Shinnerl has a doctorate in higher education management from the University of Pennsylvania and an M.B.A. from the University of Redlands. She is also a LEAN Six Sigma Green Belt and holds certificates in diversity, equity and inclusion from the University of Michigan, design thinking from Stanford, and hotel administration from Cornell University. She has a bachelor's degree from UC San Diego.
Tags