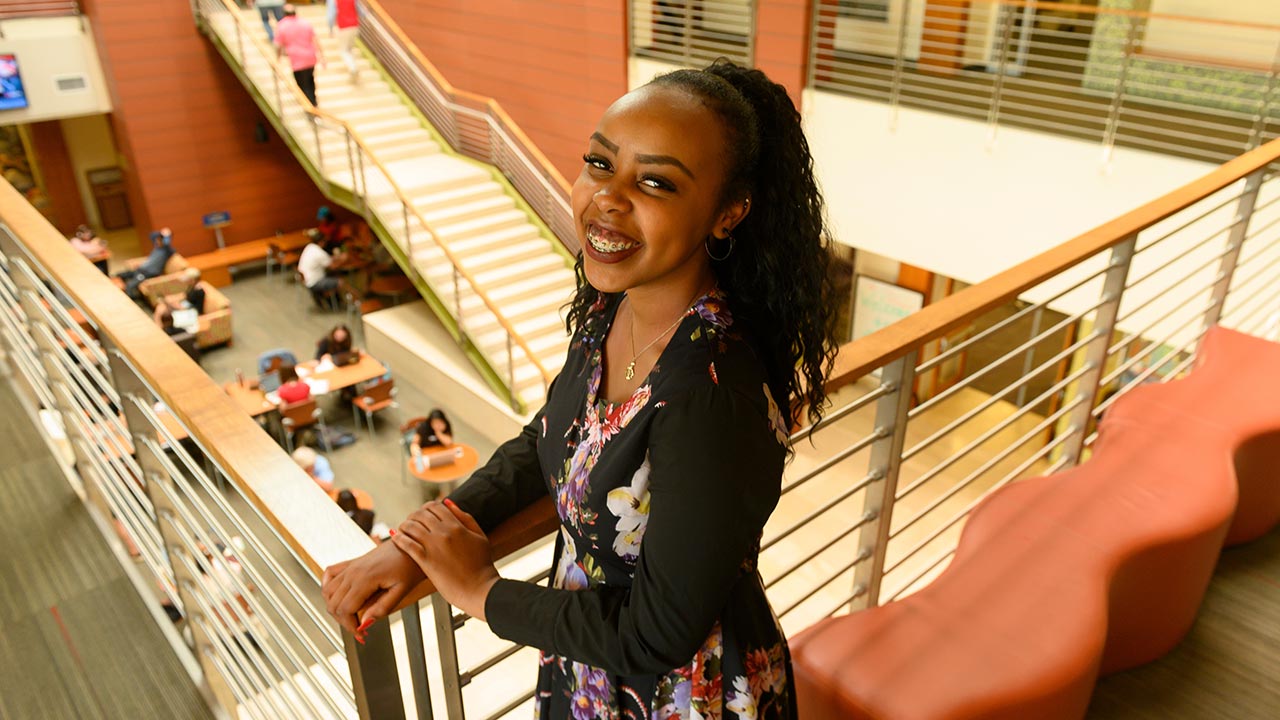 Maggie Njuguna knows that UC Davis is much more than a collection of lecture halls and study spots. It's a place to build community and learn from a wide variety of people, from professors to fellow students. But, the transition isn't always easy, especially if you're the first in your family to go to college or you come from an underrepresented group.
So, this third-year student in managerial economics works diligently with African Diaspora Cultivating Education (ACE) to build equity and academic success with her peers. She also serves as internal vice president of the Black Student Union to support incoming students and build networks to serve them beyond UC Davis.
Through this leadership, Njuguna is regarded highly for her commitment to helping others and making sure they feel home at UC Davis.
"It's like family," Njuguna said about her campus work. "It's fun, but sometimes you need to have hard conversations. We need healing spaces to encourage one another and come together."