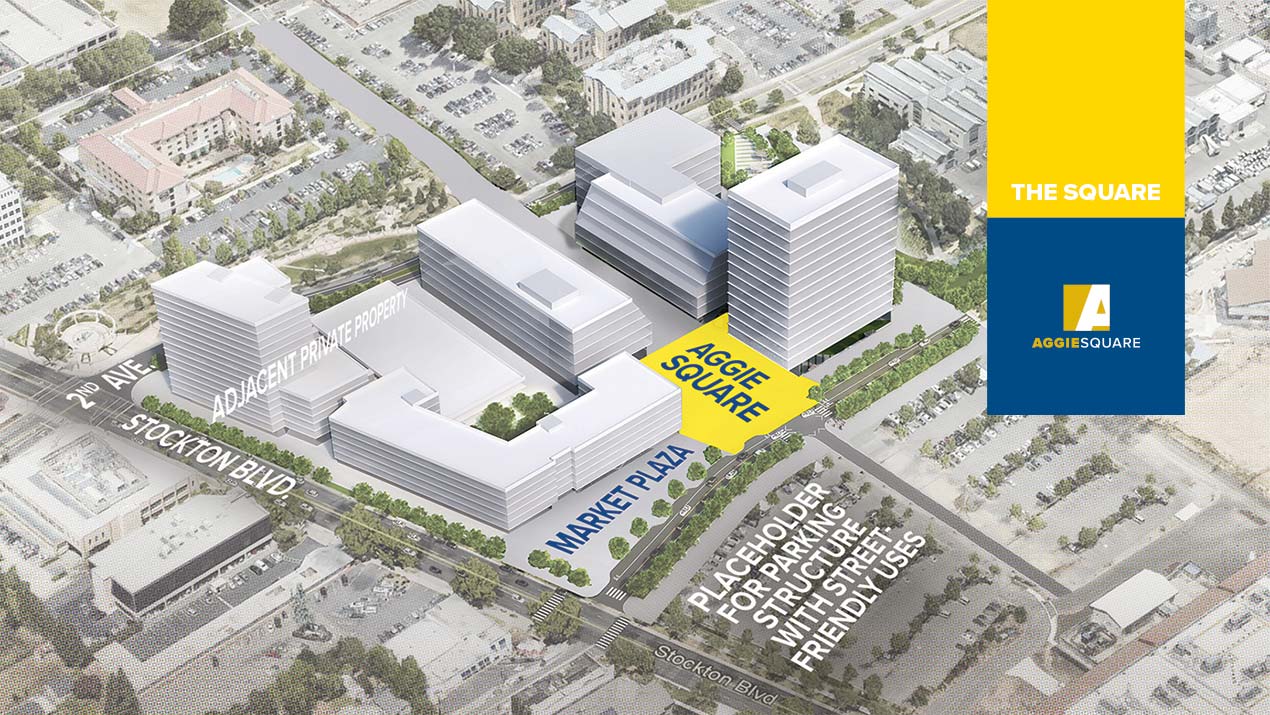 Aggie Square is where university, industry, and community meet to create opportunities for everyone. The Square is where people will gather to celebrate those opportunities and discover even more.
It will be an open, inviting space, surrounded by amenities and innovation centers, that connects every part of Aggie Square. It will feature outdoor and mobile work space for spirited brainstorming. Spaces to present, perform, or gather at events that bring the whole community together. People will keep coming back to the Square to meet new people and spark new ideas.
From Landscape to Landmark
What happens when university, industry, and community converge? The Square represents a unique opportunity to come together as a community in shared public space. 
Share your vision of Aggie Square. Tell us what you'd like to see. Contact the team at aggiesquare@ucdavis.edu.