Back on Track to Collaboration and Building Community
With the door of partnership swung wide open, it's much easier to see a bright future among UC Davis, the city of Davis and Yolo County. It hasn't always been like this. Issues of enrollment growth and on-campus housing remained sticking points in our relationship for years.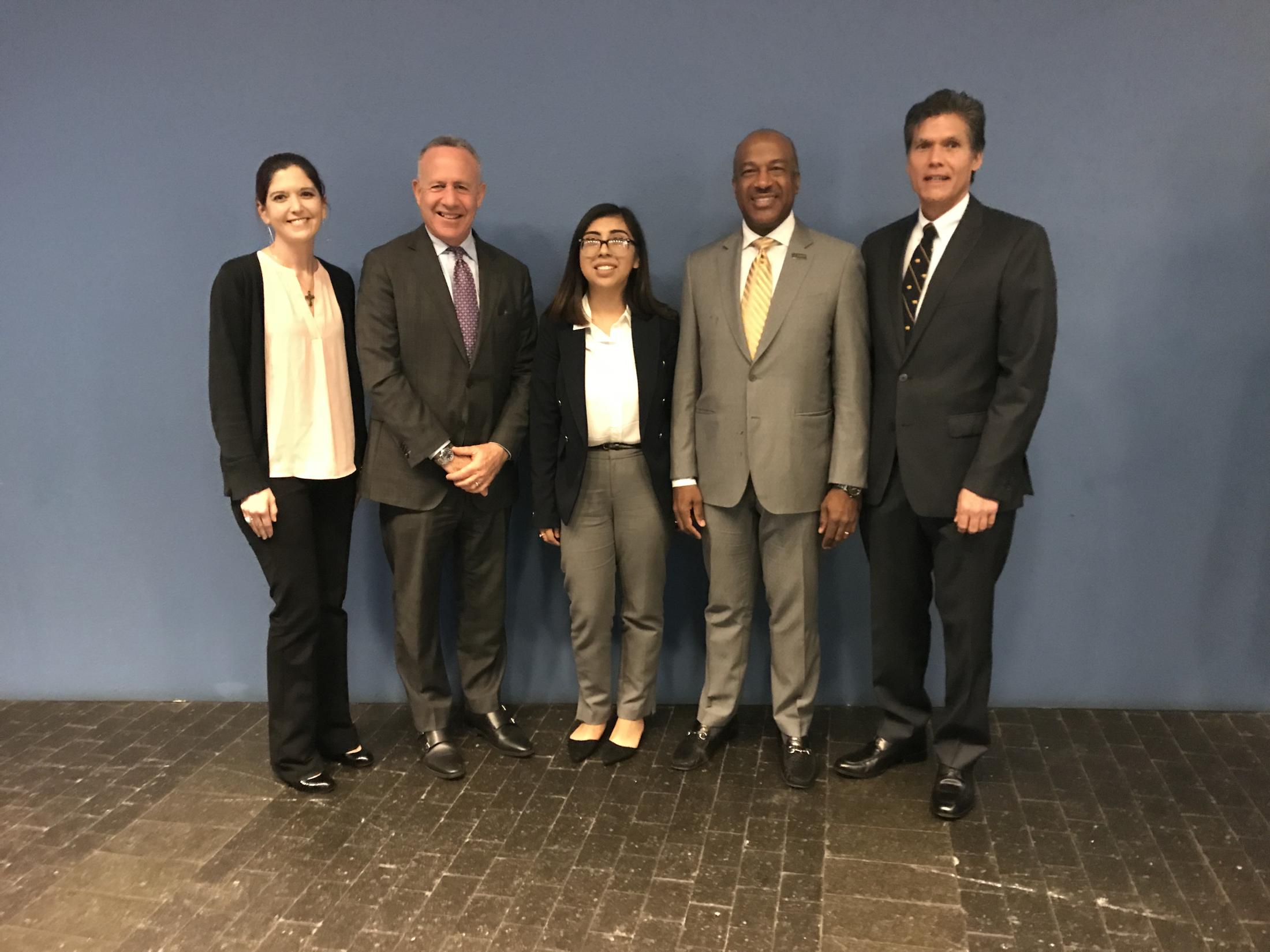 Davis Mayor Brett Lee offered the perfect analogy last month, as he joined me and Sacramento Mayor Darrell Steinberg at a UC Board of Regents meeting to talk about how UC Davis engages in a variety of ways with our immediate and broader communities. As part of this panel, I'd also invited Jamie Peyton, chief of our veterinary teaching hospital's Integrative Medicine Service, and Mirna Fonseca, a third-year UC Davis student majoring in political science and sociology.
Mayor Lee, in his usual creative way, put it best. He compared the traditional relationship between the city and UC Davis to a sliding door with a wheel that's fallen off track. Sure, the door might work — though it needs extra nudging to open and close properly. But when you finally fix the door and feel how smoothly it slides, you think, "Why did we take so long to fix it?"
And that's where we are now, rolling smoothly into a new era of partnership and communication with our neighbors.
A key step for upgrading this relationship arrived through a memorandum of understanding signed in September between UC Davis, the city of Davis and Yolo County. This was our collective moment to reach agreement, move forward and not be stuck in the politics of the past. It was a chance to refine our goals and align our visions with on-campus student housing and other issues.
Coming projects benefit all
We're taking major steps toward building a better community for all. Later this month we'll host the groundbreaking of our on-campus West Village expansion, a much-needed student project in a community where the housing vacancy rate is less than 1 percent. Once the construction of West Village expansion is complete, we'll be able to accommodate 3,300 additional students by the fall of 2021.
The community will soon see more of our collaborative town-gown efforts with traffic improvements on the Russell Boulevard Corridor, County Road 98 and the Richards/Interstate 80 interchange. We're also joining with the city and Yolo County to see how else we can improve bicycle and pedestrian traffic through a joint alternative transportation plan.
Our renewed relationship with the city and county places us on the same page in critical ways. It's opened more conversations that have gone a long way to rebuilding our town-gown relationship.
One recent example is that UC Davis hosted the memorial service for Davis Police Department officer Natalie Corona, who was senselessly killed while serving our community. More than 7,000 law enforcement officers and others filled The Pavilion to mourn her loss and pay tribute to her family for her service.
The service demonstrated how well the city of Davis and the university can bring our communities together. While it was an unfortunate way for us to join together more closely, I'm hopeful that it sets a tone for how we proceed.
Having said that, important conversations need to continue and evolve.
And, they are. Two representatives each from UC Davis, Yolo County and the city of Davis met recently at Veterans Memorial Center near Davis High School. We call this group the "2-by-2-by-2" committee, which we agreed to form as part of the MOU. It helps keep the momentum going on our communications and reinforces our partnership.
It's our chance to move on to the next steps. We're identifying our top priorities in terms of student housing plans and transportation, sharing new ideas and solidifying this newfound spirit of partnership.
We're committed to a town-gown relationship that's not just dynamic, resilient and innovative, but also one that fosters community building and student success.
Tags