A letter to mom, a lifetime of inspiration
Dear mom,
Thank you for teaching me the importance of education.
Mother's Day is just around the corner, and I've been thinking about all the nights you sat with me and my homework. I know you were probably very tired, more so than you likely let me know. You had spent all day teaching first-graders and kindergarten kids in St. Louis public schools, but you always made time to help me. You were there for me.
You and dad made it clear to my sister and me that education was a priority in the May family. You insisted that we go to good schools and study hard. You always wanted the best for me in life and knew that an education would help me reach whatever goals I set.
Today, I'm leading one of the best public research universities in the nation and helping students reach their goals, just like you did for me. It's your persistence and mentorship that got me here.
Thank you for buying me all those jigsaw puzzles, models, the Lego kit and Erector set as a kid.
You might have thought those plastic blocks and tiny metal beams were just toys. It turns out they were much more. My low-tech creations were the seeds of my academic career in engineering. They taught me the joys of creating and some basic engineering principles like symmetry and redundancy. I'm sorry if you stepped on my Lego blocks with your bare feet. I know how much that hurts. But, I'm grateful that you encouraged me to keep the wheels turning in my head and never let them stop.
Thank you for showing me what it means to be a pioneer.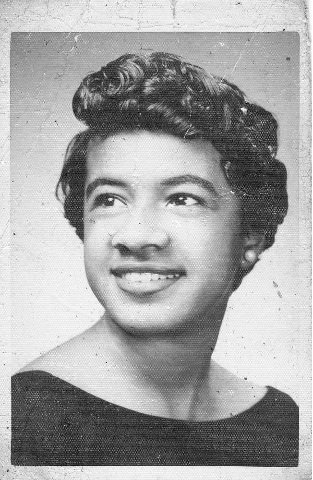 When I need to summon up my courage, I think of you entering the University of Missouri in the 1950s as one of the first African Americans to integrate the school. I know it wasn't easy. This was still a time of Jim Crow laws, but you wouldn't let anything stand between you and the chance to earn a college degree.
You taught me that barriers could be broken. I followed your lead, all the way to becoming the first African American chancellor of UC Davis—and the second in the history of the UC system.
Thank you for encouraging me to speak out.
I have an old newspaper photo of you holding a picket sign, demanding a fair contract for St. Louis public school teachers. You taught me to speak out for what's right, not just for what's easy.
You also made sure I understood the importance of the Civil Rights movement and its leaders. I sought and gained wisdom in the words of Dr. Martin Luther King Jr., Malcolm X and Nelson Mandela. You told me life wasn't going to be easy, that no matter how well educated I might become, some people would judge me solely by the color of my skin. But, you said to always keep pushing, to never give up. Even now, you tell my daughters—your granddaughters—Simone and Jordan, that, "It's the struggle that makes you strong." (They tell me that "The struggle is real.")
Thank you for always believing in me.
I've relied on your advice and support throughout my life. You listened during those challenging times when I was the victim of discrimination.
You were also by my side in the good times, like when I was named dean of the College of Engineering at Georgia Tech. And finally, I saw you beaming and crying from the box seats at the Mondavi Center when I was officially inducted as the UC Davis chancellor. You even gave me tips for the speech I delivered that day.
No matter how many years go by, I know you're still looking out for me. You are my original and best mentor.
Happy Mother's Day!
Love always,
Gary
Tags