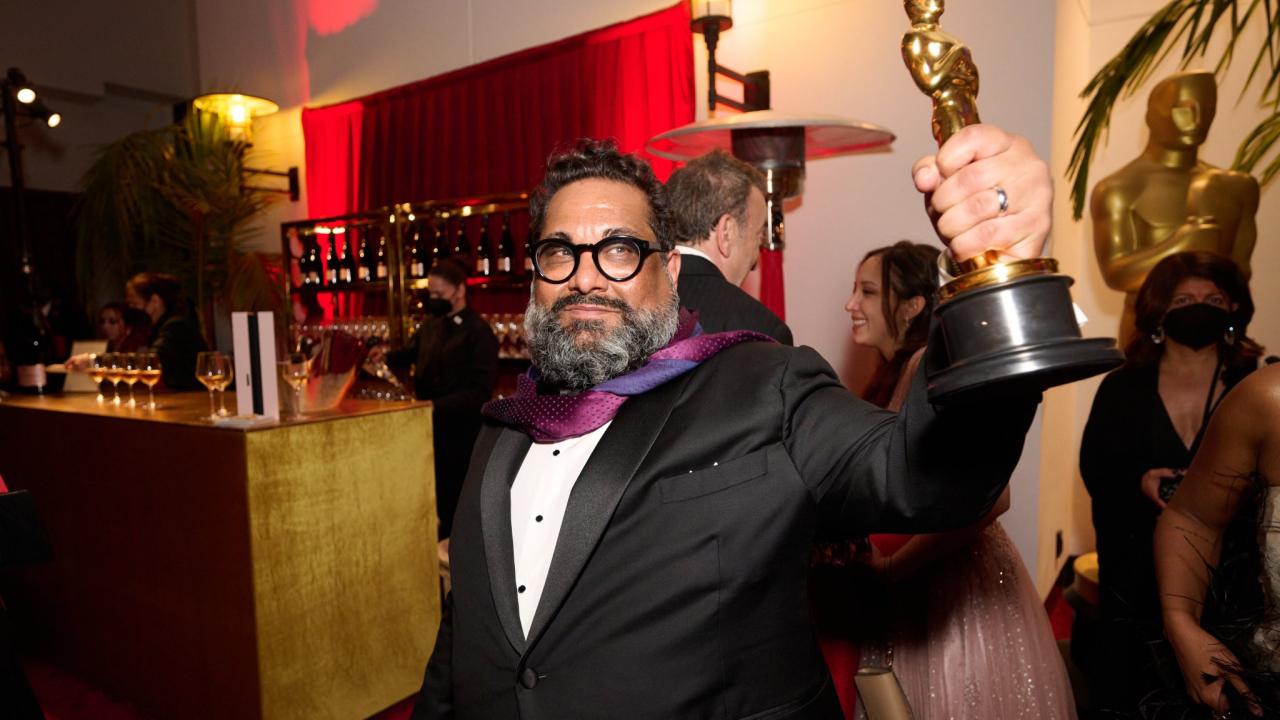 Location
Vanderhoef Studio Theatre, Mondavi Center for the Performing Arts
Watch Chancellor's Colloquium With Joseph Patel 
Joseph Patel '94, winner of an Academy Award and a Grammy this year, will return to campus next month as the guest for the first Chancellor's Colloquium of the new academic year. 
AT A GLANCE
WHO:

Film producer Joseph Patel '94

WHAT:

Chancellor's Colloquium Distinguished Speaker Series

WHEN:

4:30-6 p.m. Thursday, Nov. 3

WHERE:

Vanderhoef Studio Theatre,

Mondavi Center for the Performing Arts

TICKETS:

Free
•••
CHANCELLOR'S COLLOQUIUM E-MAIL INVITATION LIST: Do you want to receive e-mail invitations to future Chancellor's Colloquium Distinguished Speaker Series events? If yes, complete this form. You will receive an e-mail confirming receipt of your request. See you at the next Chancellor's Colloquium!
Patel served as a producer of the 2021 documentary Summer of Soul (… Or, When the Revolution Could Not Be Televised), about the 1969 Harlem Cultural Festival featuring performances by, among others, Stevie Wonder, Nina Simone, B.B. King and Sly and the Family Stone. See trailer below.
More than 300,000 people attended the festival, but its place in history has largely been overshadowed by other events.
"We don't remember the event the same way we do Woodstock," Patel told the College of Letters and Science this summer. "It was important for us, if we were going to tell this story, we wanted to show American history from a perspective of Black Americans and show that Black history was American history."
Patel has a long history with exploring music and other topics, going back to his time as a DJ at the campus freeform radio station KDVS.
"I'd spend four nights a week at KDVS listening to records," Patel said. "I would take a stack of records into the listening room and just listen to records for six, seven hours a night.
"That's how I learned so much about music in that time. Music then became my gateway to learn about other things. It's how I learned about photography and design and literature and social issues and economic issues. I couldn't get enough of it. And really that is the parallel education I had while I was a student at UC Davis."
Born three years after the Harlem Cultural Festival occurred — and raised in Fremont — Patel had never heard of it before starting to make the movie. "It was out of my comfort zone in terms of what I know musically, which I enjoyed," he said. "I think if it were in my comfort zone, I would think that I know everything already."
One of Patel's longtime friends, The Roots drummer Ahmir "Questlove" Thompson, directed the film. "My specific role was working with Ahmir and figuring out day-to-day how we were going to make this movie," Patel said. "It was the hardest thing I've ever worked on, but also incredibly joyful and a lot of fun."
---
Kathleen Holder of the College of Letters and Science contributed to this report by way of her May 25, 2022, feature article, "From KDVS to Oscar: A Parallel Education."
Event Category
Tags