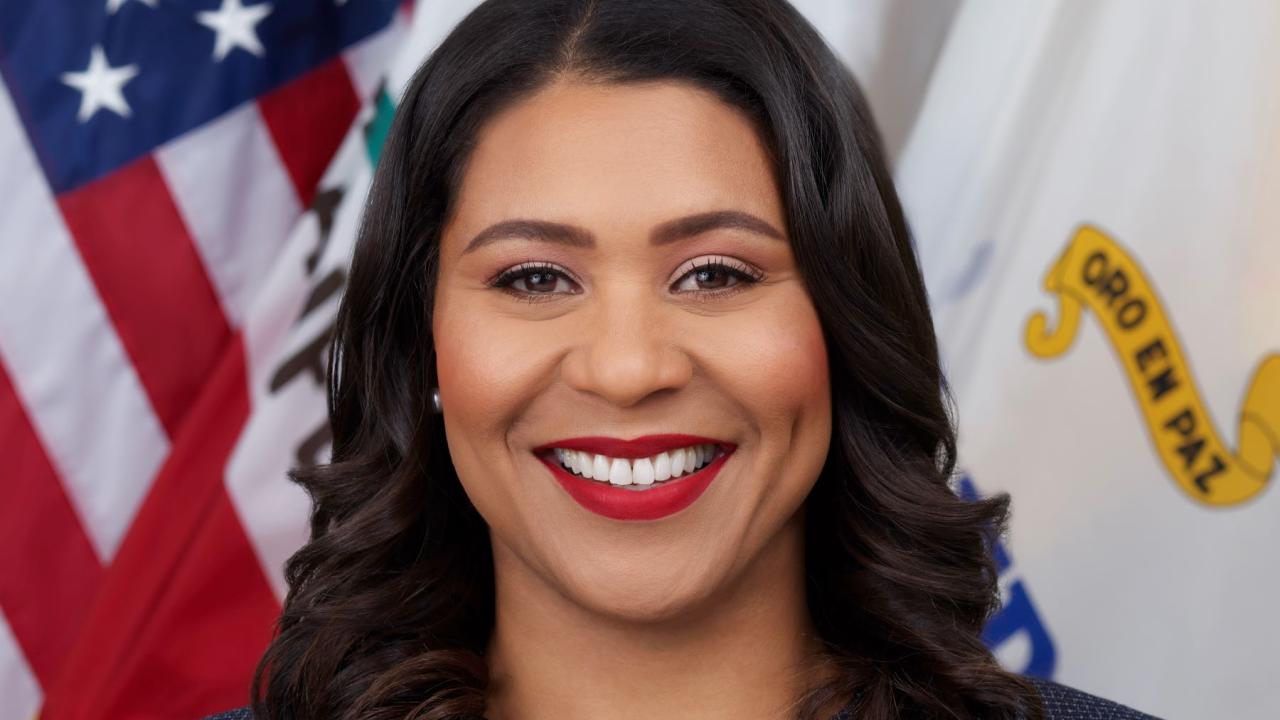 Watch London Breed speak at the Chancellor's Colloquium
The leader of San Francisco and the leader of UC Davis shared the virtual stage for the Chancellor's Colloquium this fall quarter.
Mayor London Breed '97 was Chancellor Gary S. May's guest for a prerecorded conversation shown at 4 p.m. Tuesday, Nov. 23.
As president of the San Francisco Board of Supervisors, Breed succeeded Ed Lee as mayor when he died in December 2017. She won a special election the following June to serve out the remainder of his term and was elected in November 2019 to a full-four-year term.
She is the second woman to serve as mayor of San Francisco, after now-Sen. Dianne Feinstein, and the second African American, after Willie Brown, and the first woman of color. "It's not just about being the first, it's also remembering that ... I can't be the last," she said in conversation with Chancellor May before an audience of alumni and others in an Aggie Leadership Series program held in San Francisco City Hall in August 2019.
Breed is leading the response to the COVID-19 pandemic in San Francisco, which has had the lowest death rate among major U.S. cities. Breed also has worked to reform policing in the city, calling for police to demilitarize, no longer respond to noncriminal activity and address bias. Her Homelessness Recovery Plan seeks to create 6,000 placements in housing and shelters by next summer.
The mayor's other priorities include more housing for people of all income levels, helping people who suffer from mental health and substance abuse disorder on San Francisco's streets,  reinvesting in the city's African American community, and furthering San Francisco's leadership in combating climate change.
Prior to serving as mayor, Breed spent six years on the Board of Supervisors, including three as president. She grew up in San Francisco, raised by her grandmother in public housing, and said political science classes at UC Davis inspired her to try to improve her hometown.
"I really wanted to do something that would change my community, because I grew up in poverty, and I grew up where there was really a lot of violence and a lot of challenges," she said in 2019. "And, I thought, 'Well, this could help me change my community.'"
Related: "London's Town," UC Davis Magazine (Spring/Summer 2019)
Event Category
Tags