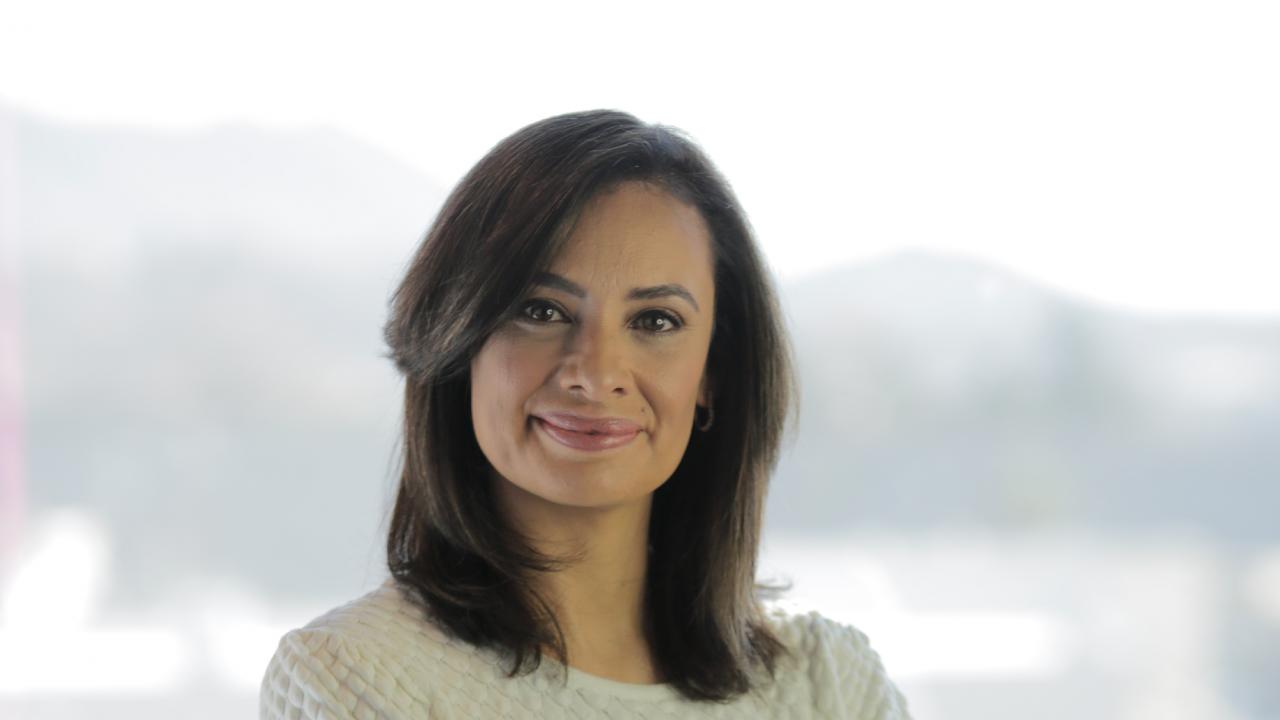 Watch Maria Teresa Kumar speak at the Chancellor's Colloquium
Alumna María Teresa Kumar, founding president and CEO of Voto Latino, which has registered more than a million voters since 2012, and who is an Emmy-nominated MSNBC contributor, is the next guest in the Chancellor's Colloquium Distinguished Speaker Series.
Her chat with Chancellor Gary S. May was presented at 4 p.m. Thursday, Feb. 18. 
Founded in 2004, Voto Latino is a nonprofit political organization that seeks to "educate and empower a new generation of Latinx voters." It has registered more than a million new voters since 2012, including 601,000 in the most recent election cycle, and encouraged nearly 4 million people who were unlikely to vote to get out to the polls.
"The 2020 election will be remembered in large part for the historic Latinx youth and Latina turnout in multiple states like Arizona, Nevada and Georgia, where it mattered," Kumar said in a Nov. 7 news release. "It reflects the changing demographics of our country and the fact that young Latinx voters realize that their vote matters today and in the future."
After graduating from UC Davis in 1996 with a degree in international relations, Kumar worked as an aide to Rep. Vic Fazio of the 3rd Congressional District (including most of Yolo County) before studying public policy at the John F. Kennedy School of Government at Harvard University.
She has been named to Elle's list of 10 most influential women in Washington, D.C., and Hispanic Executive's list of 10 most influential Latinos. She serves on the boards of EMILY's List and the World Economic Forum's Global Shapers.
Event Category
Tags