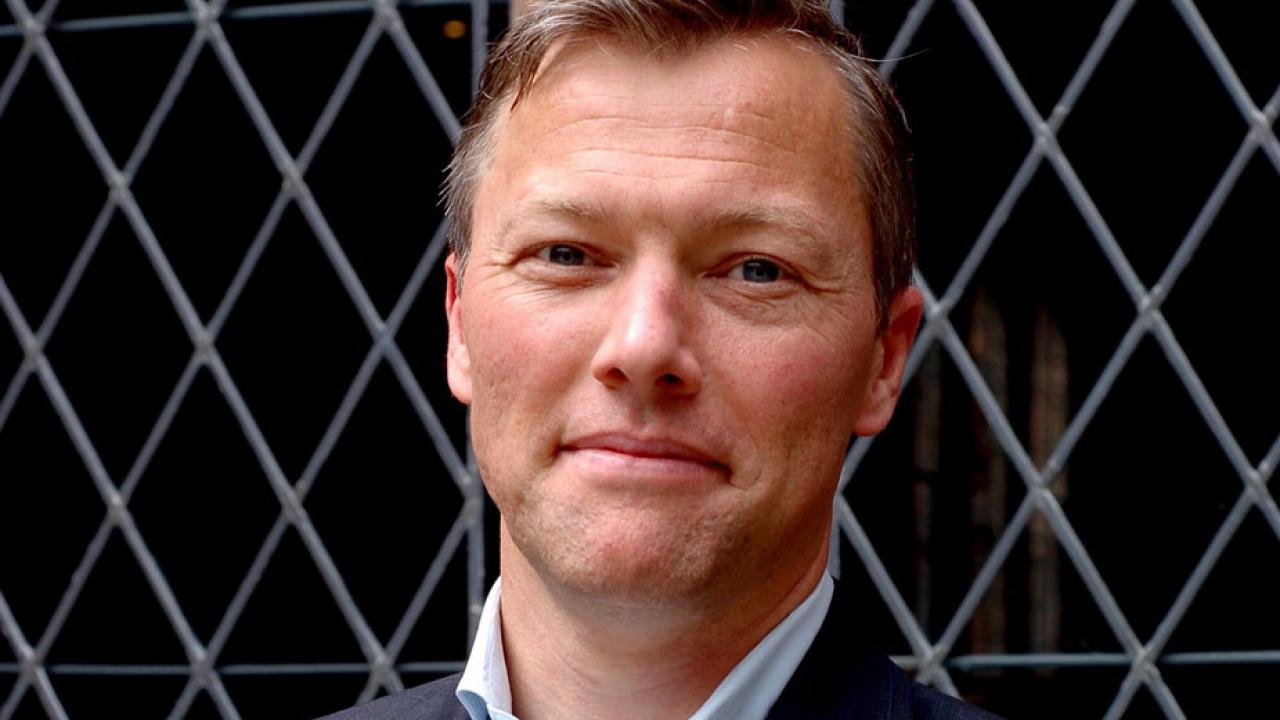 Location
Jackson Hall, Mondavi Center for Performing Arts
Matthew Desmond will give an address centered on his Pulitzer Prize-winning book, Evicted: Poverty and Profit in the American City, as the first guest in the 2018-19 Chancellor's Colloquium Distinguished Speaker Series.
FREE ADMISSION: TICKETS REQUIRED
Free tickets (limit two per person) are available through the Mondavi Center box office, as follows:
Telephone —530-754-2787 or 866-754-2787
In person —The box office is open from noon to 6 p.m. Monday through Friday, and one hour before all ticketed events.
Desmond, the Maurice P. During Professor of Sociology at Princeton University, will speak at 5 p.m. Monday, Nov. 5, at the Mondavi Center for the Performing Arts. A reception and book signing will follow, with books available on site, from UC Davis Stores.
Desmond's "groundbreaking work is changing the national conversation about housing insecurity," Princeton declared in a web article earlier this year about the professor and MacArthur "Genius" Fellowship recipient whose research in general focuses on poverty in America, city life, public policy, racial inequality and ethnography.
He launched and serves as the principal investigator of the Eviction Lab, described by Princeton as "the first nationwide database of evictions … an open-source resource, available to researchers, citizen organizers and journalists to use, disseminate and even augment with new data that they collect."
Princeton quotes Desmond as saying: "The goal of the Eviction Lab is to take a problem that's been in the dark and bring it into the light — to elevate the problems of housing insecurity, eviction and poverty in the national debate — to change our minds and to change our policies. We're trying to do something here that's never been done before — something really in the service of our country."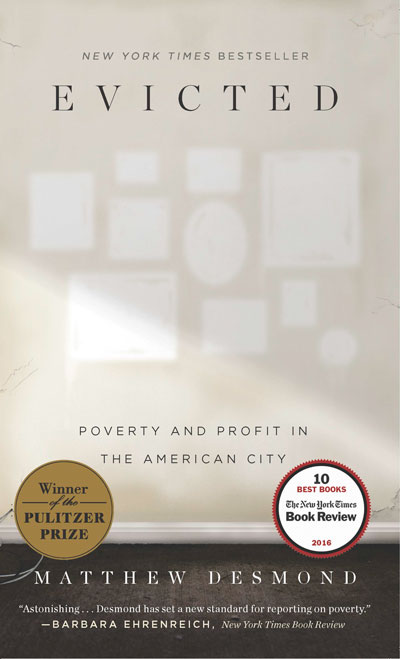 The Pulitzer judges, in choosing Evicted: Poverty and Profit in the American City, as the 2017 prize winner in general nonfiction, cited the book as "a deeply researched exposé that showed how mass evictions after the 2008 economic crash were less a consequence than a cause of poverty."
Evicted also won a National Book Critics Circle Award, Andrew Carnegie Medal and PEN/John Kenneth Galbraith Award, as well as a Silver Gavel Award from the American Bar Association.
"Desmond does a marvelous job exposing the harrowing stories of people who find themselves in bad situations, shining a light on how eviction sets people up to fail," reads his citation for the Carnegie Medal. "He also makes the case that eviction disproportionately affects women (and, worse, their children). This is essential reading for anyone interested in social justice, poverty, and feminist issues, but its narrative nonfiction style will also draw general readers—and will hopefully spark national discussion."
Desmond, who earned his Ph.D. at the University of Wisconsin, Madison, joined the Princeton faculty in 2017 after having served at Harvard University as an assistant and associate professor, a member of the Harvard Society of Fellows, and co-director of the Justice and Poverty Project. He received the American Sociological Association's William Julius Wilson Early Career Award in 2017.
He is a contributing writer for The New York Times Magazine and was among 2016's Politico 50 — one of "50 people across the country who are most influencing the national political debate.
Related article: "A Harvard Sociologist on Watching Families Lose Their Homes" (The New York Times, Feb. 19, 2016)
Event Category
Tags