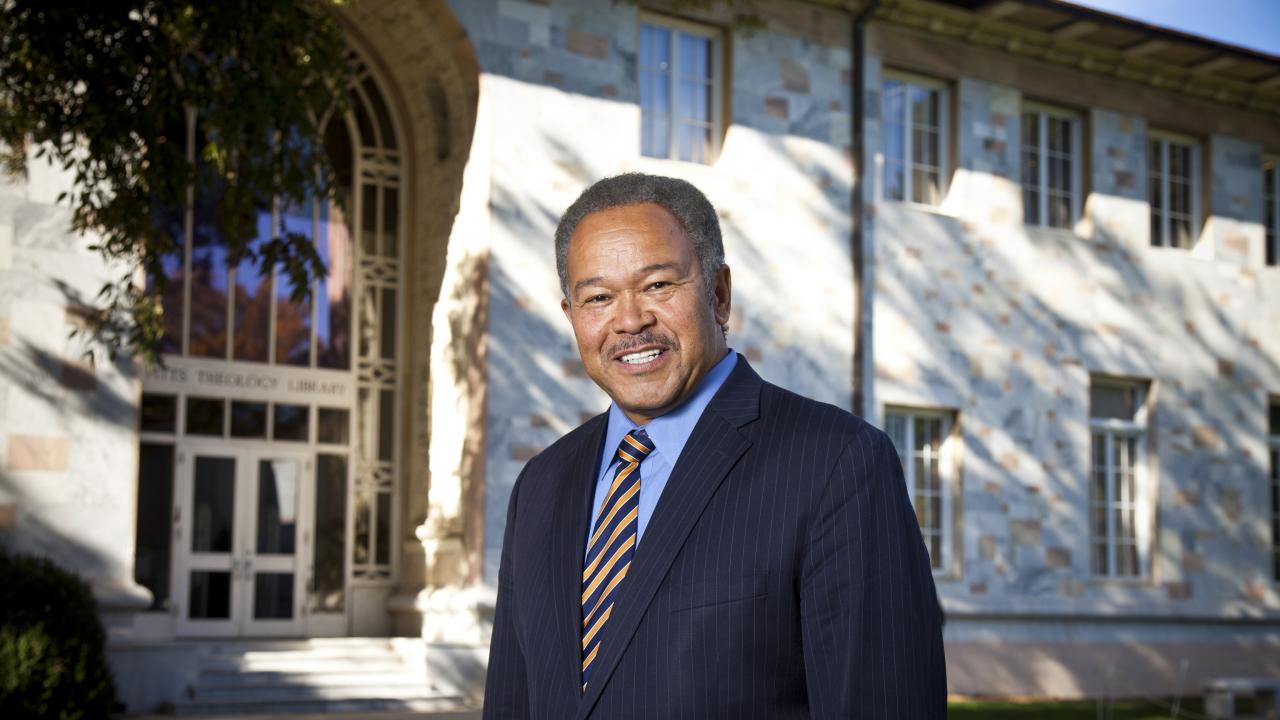 Location
Multipurpose Room, Student Community Center
The second Chancellor's Colloquium to be confirmed for 2019-2020 will feature Robert M. Franklin Jr., a reverend and the James T. and Berta R. Laney Professor in Moral Leadership at Emory University's Candler School of Theology. At Emory, Franklin was founding director of Candler's Black Church Studies program. He has also worked on a Human Rights Campaign committee aimed at making historically black colleges and universities more inclusive for LGBTQIA students, faculty and staff.
Franklin, a previous president of Morehouse College, will visit UC Davis on Feb. 20, 2020.
The event will be held in the multipurpose room of the Student Community Center, and will be co-presented by The UC Davis Forums on the Public University and the Social Good. The lecture will be from 3 to 4:30 p.m., followed by a reception. Ticketing information is forthcoming.
Tags