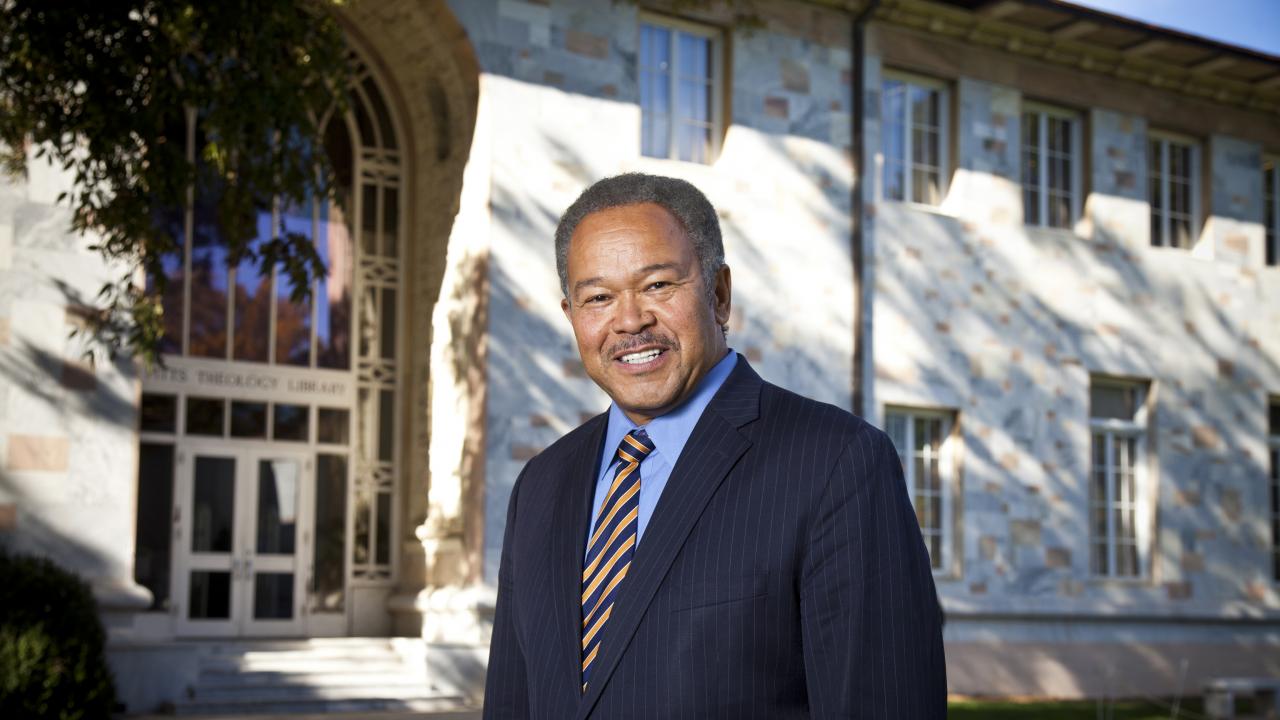 Location
Multipurpose Room, Student Community Center
Robert M. Franklin Jr., a theologian and ordained minister as well as a university leader, is the guest for this program co-presented by the Chancellor's Colloquium Distinguished Speaker Series and the UC Davis Forums on the Public University and the Social Good. Franklin holds the James T. and Berta R. Laney Chair in Moral Leadership in the Candler School of Theology at Emory College in Atlanta — a position in which he challenges students to explore the concept of moral leadership in the 21st century in different cultures and contexts in the United States and around the world. He is the first person to hold the chair, having been appointed in 2014 and now in his second term. He also serves as a senior advisor to the Emory president and advises the college on community and diversity.
He is a former Presidential Distinguished Professor of Social Ethics at Emory, and a senior fellow at the college's Center for the Study of Law and Religion, and he served as the founding director of the Black Church Studies program at Emory's Candler School of Theology, 1989-95. He was president of Morehouse College from 2007 to 2012, and, in 2016 became involved in a project of the Human Rights Campaign to promote LGBTQ inclusion, equity and engagement at Historically Black Colleges and Universities.
The Chancellor's Colloquium-UC Davis Forums program will be from 3 to 4:30 p.m., and a reception will follow. Admission is free; please register here (seating is limited).
Event Category
Tags