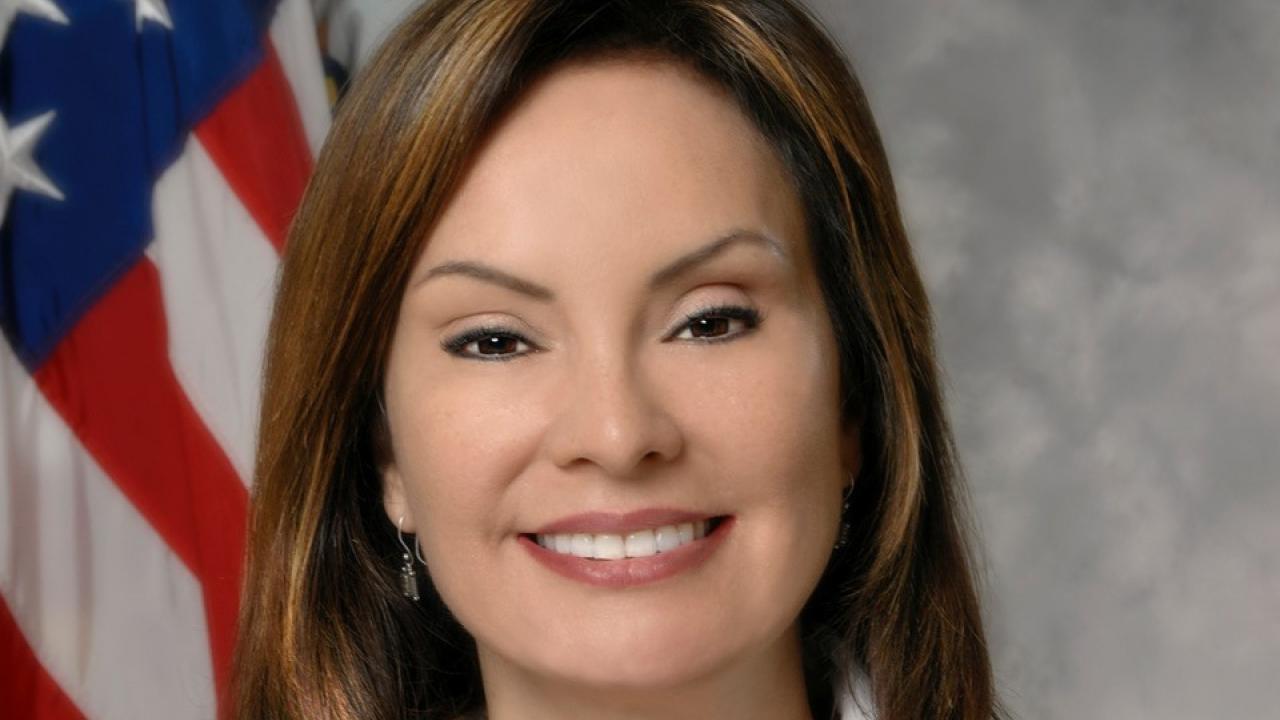 When Americans reach into their wallets for a greenback, they see only men. That will soon change, thanks to the next guest in Chancellor Gary S. May's colloquium series.
Rosie Rios, who oversaw all currency and coin-production as U.S. Treasurer from 2009 to 2016, launched an initiative to put a woman on U.S. currency for the first time in more than a century. That process will come to fruition with the next redesign of the $20 bill, which will feature abolitionist Harriet Tubman.
Viewers can watch her chat with Chancellor May and answer audience questions in "A Conversation with Rosie Rios" by clicking the link above.
Rios, a Hayward native, was nominated to her post as treasurer by President Barack Obama during the height of the financial crisis. She had previously worked on economic development and redevelopment efforts, and told members of the Senate during her confirmation that public-private partnerships were critical to finding solutions to tough problems.
"I am a firm believer in government serving as a facilitator not just to provide financial information, but to identify the stakeholders and partners who can also design and provide tools during the planning and implementation process," she said in 2009. She did that during the Obama administration transition process, soliciting input on behalf of the Treasury and Federal Reserve, and in later years by facilitating discussions on which women should be highlighted on currency or coins.
She resigned from that post in 2016, before the Trump administration took efforts to slow the rollout of the Harriet Tubman $20s (a process Biden officials have said they would reverse). In 2016 she founded Empowerment 2020, a nonprofit focused on physical recognition of historic women. That group, now rebranded as Empowerment 2026 ahead of the country's 250th anniversary, recently worked with Google to create Notable Women, an augmented reality app that lets anyone learn about historic women and see them on dollar bills.
Rios is currently CEO of Red River Associates, a real estate investment management consulting firm, and recently served as a visiting scholar at the Radcliffe Institute for Advanced Study at Harvard University, her alma mater.
Event Category
Tags