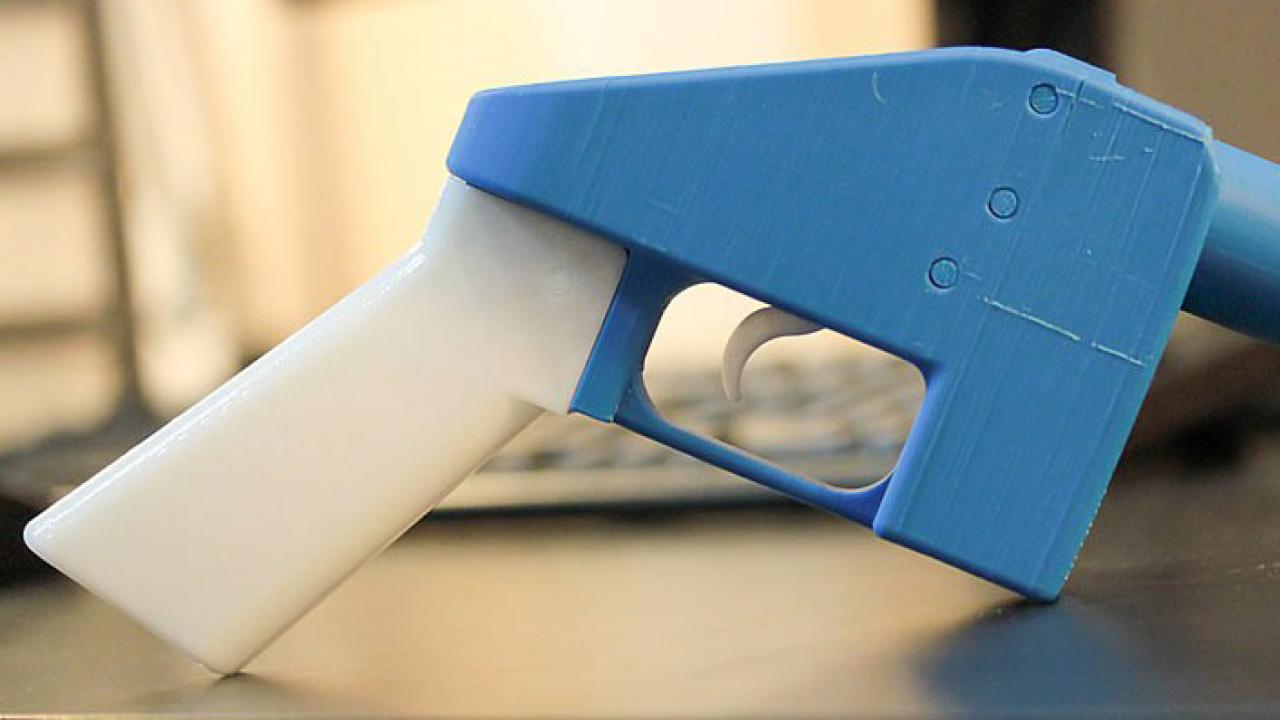 Location
1001 King Hall (Kalmanovitz Appellate Courtroom)
Due to health concerns brought on by smoke in the air, the 3D-printed guns forum has been canceled and will be rescheduled.
---
Chancellor Gary S. May is sponsoring this faculty-initiated forum on the social, legal and technological issues surrounding the advent of three-dimensional-printed guns.
Titled "Printed Guns: 3D Capability Adds to Friction Between Safety and Freedom," the forum is free and open to the public.
Marc Tancredi Facciotti, associate professor of biomedical engineering and a faculty director of TEAM (Translating Engineering Advances to Medicine) Laboratories, proposed the forum and will be the moderator.
The program includes a panel of experts from engineering, law and law enforcement, with time for questions from the audience.
The panel members:
Ashutosh A. Bhagwat,

Martin Luther King Jr. Professor of Law, UC Davis

Steven Pollack,

s

enior staff research scientist, Carbon, a 3D manufacturing technology company

Sgts. Tye Meeks and Adam Poole,

California Highway Patrol
3D printing technologies are evolving rapidly and are transforming global manufacturing in numerous industries, from transportation to medicine to apparel and beyond. With improving materials and greater ease of use, these technologies are also enabling everyday people to imagine and build sophisticated new devices on their own. Moreover, the ability to share designs electronically over the internet is allowing people to easily share their inventions globally. As with any new transformative technology, 3D printing also carries some risk.
Recently, 3D printing technologies have been used to create functional weapons that cannot be detected by existing scanning devices, posing potential security risks. The potential for sharing instructions for creating these weapons over the internet has been the subject of lawsuits involving constitutional rights and public safety concerns. This forum will lay out the complex landscape of issues surrounding this topic and begin discussing some possible strategies for responsible stewardship of this technology.