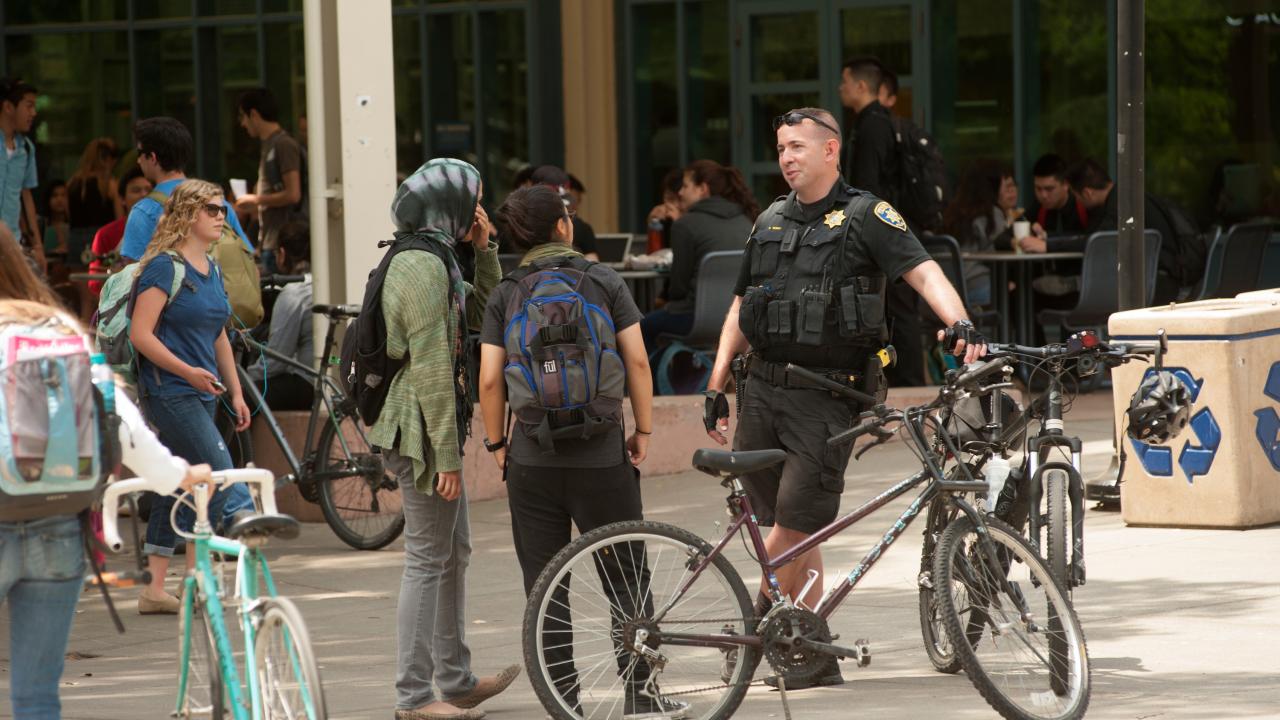 Kevin Johnson, dean of the UC Davis School of Law, will moderate a town hall and panel discussion on progressive campus policing, Monday, Oct. 15. The event will be held from noon to 1.30 p.m. in the Activities and Recreation Center Ballroom.
The panel members: B.B. Buchanan, graduate student in sociology; Alex Bustamante, chief compliance and audit officer for the University of California and former inspector general for the Los Angeles Police Department; Enrique Fernandez, mayor of Woodland and a UC Davis School of Law alumnus; Alice A. Huffman, president of the California Hawaii NAACP; Assemblyman Reginald Byron Jones-Sawyer Sr., D-South Los Angeles; and Davares Robinson, undergraduate student majoring in political science and public service. (Fernandez and Jones-Sawyer are new to the panel since the original announcement of this town hall, while state Sen. Shirley Weber, D-San Diego, who had been listed as a panelist, is no longer able to attend.)
"These are important leaders in progressive policing," said Michael Sweeney, chief counsel for UC Davis, who helped organize the event. "I think it will be a fascinating discussion."
The colloquium was initiated by Chancellor Gary S. May after meeting with representatives of the UC Davis Graduate Students Association to discuss the association's proposal to disarm campus police. The event will discuss policies and practices to provide the best policing for the campus community.
"I'm hoping for an honest dialog on what modern campus policing should look like," campus Police Chief Joe Farrow said.
Please RSVP here to help the organizers estimate how many people will be attending. Attendees are welcome to bring lunch; beverages and dessert will be provided.
The event is sponsored by the Offices of the Chancellor and Provost.