Checking In With Chancellor May: Reject Violence. Reject Hate.
To the UC Davis Community:
On Monday, we learned of the tragic deaths of seven students from campuses on opposite sides of the country, the University of Virginia and the University of Idaho. It's heartbreaking to see promising young lives cut short by violence. As I said in my statement, college campuses are places where young people are forming their ideas and pursuing their dreams. Violence of all kinds remains a national crisis and it's devastating that we keep seeing people killed before they have a chance to realize their full potential.
We're also seeing the effects of great division in our country. In late October, we took all necessary steps to allow a student-organized speaker event on campus, only to see it disrupted by violence, leading to the event's cancellation by the organizers. As an institution, we do not condone violence or destruction of property. We have also seen a rise in antisemitism, Islamophobia and other hate speech regionally and nationally. Here in our community, we are taking action: We've been working with the city of Davis and Yolo County on a new initiative to address this type of hate in our communities, while still upholding the right to freedom of expression. We'll share the details soon.
One of the things that most impresses me about UC Davis is its friendly, welcoming and inclusive culture. That's a wonderful trait and one I hope we can continue to build upon. We're living in very tumultuous times and the value of a supportive community cannot be overstated.
UAW strike
I've received a number of comments and questions regarding the strike occurring this week on all of our UC campuses. It involves University of California bargaining units covered by the United Automobile, Aerospace and Agricultural Implement Workers of America (UAW). These bargaining units consist of Academic Student Employees (Teaching Assistants, Readers, Tutors), Academic Researchers, Postdoctoral Scholars and Graduate Student Researchers.
All bargaining negotiations for UC Davis and the entire UC system are conducted by the UC Office of the President, not at the campus level. Visit the UC Davis Strike Updates and Support webpage for the latest guidance, including information about the university's latest offers and outstanding areas of disagreement. We recognize the right of these bargaining units to strike and hope the UAW and UC negotiators will agree on a contract that makes it possible for UC Davis to continue to recruit the most talented graduate students, academic researchers and postdoctoral scholars, while at the same time allowing those students to live and thrive in the region.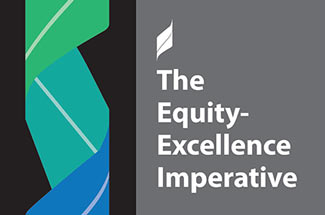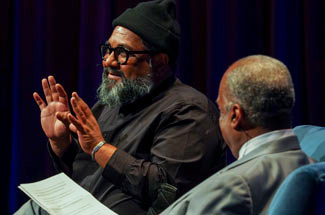 2023 undergraduate commencement
I'm excited to announce that our 2023 spring commencement for undergraduates will be held in Sacramento. We made this decision based on student feedback to a commencement survey and upon recommendation from our commencement advisory committee. In light of the survey results, we are currently negotiating to secure Sacramento's Golden 1 Center, home of the Sacramento Kings, which is large enough to accommodate in a few ceremonies all of our graduates, along with their families and friends.
One benefit of the Golden 1 Center is that each graduating student would be able to request up to six tickets. You may recall from past ceremonies held at the University Credit Union Center (formerly The Pavilion) on campus, we had to limit tickets to a maximum of four. That still meant conducting seven undergraduate ceremonies, running Friday through Sunday. To increase the number of tickets allotted per student in the same venue would mean some commencement ceremonies would stretch into Monday or Tuesday, which is not ideal. Graduating from UC Davis is a major milestone and we want to ensure our ceremonies are enjoyable and memorable occasions for all who attend. Other graduation celebrations would still be held on campus.
We don't expect any changes to commencements for graduate and professional schools, which are held at the University Credit Union Center or the Mondavi Center for Performing Arts on the Davis campus.
COVID-19/flu reminders
Many members of our campus community will be visiting family and friends and traveling outside of the region for Thanksgiving and winter break. To help mitigate the spread of COVID-19 during these heavier travel and engagement periods, our campus has issued testing guidance for employees and students, including where you can get free antigen test kits before you travel (and we will continue this distribution through March). Please help keep our community healthy.
Earlier this week, Yolo County reported an increase in COVID-19 cases and higher than usual flu and respiratory syncytial virus (RSV). UC policy requires all students, faculty and staff to get the bivalent COVID-19 vaccine booster. We also recommend you get the flu vaccine (you must verify your compliance or formally decline the shot by Dec. 1, through the Health e-Messaging portal).
Finally, please note that next month, the university will permanently close its COVID-19 asymptomatic testing center at the Human Resources Administration Building. The last day of testing is Wednesday, Dec. 14. PCR testing options will still be available at other testing sites in Yolo County.
Happenings
We're celebrating Native American Heritage Month through November. Please read my "Chancell-ing" column to learn more about Native American contributions on and off campus, and familiarize yourself with our land acknowledgement. And watch the Thursday Thoughts episode that LeShelle and I recorded while visiting the Native Nest, formally known as the Native American Academic Student Success Center.
The Causeway Classic is tomorrow, Nov. 19, at Sacramento State — and this game is likely to determine whether UC Davis moves on to the Football Championship Subdivision playoffs. Cross-Causeway basketball games for the men's and women's teams are coming up Tuesday, Nov. 22, at the Golden 1 Center in Sacramento. I hope to see you cheering on our teams. Go Ags!
Accolades
I'd also like to recognize the outstanding work and achievements of several UC Davis faculty members.
UC Davis was featured on

60 Minutes

last month

—

The episode spotlights

Christine Krueder-Johnson and Tierra Smiley Evans from

the School of

Vet

erinary

Med

icine's

One Health Institute and the Gorilla Doctors, and their work in Uganda to try to prevent another global pandemic.

The segment also highlights Smiley Evans' simple but groundbreaking method,

 

described in her recent study

, of using chewed plants to collect saliva samples from primates.

"The Brilliant 10"

—

Popular Science names the "top up-and-coming minds in science," including evolutionary biologist Rachael Bay, assistant professor in the College of Biological Sciences. By the way, she and her team won the campus's

top lab safety award

last month.

Clearing the air at the White House

—

Richard Corsi, dean of the College of Engineering, recently

participated in the Biden administration's panel

on "Innovations in Air Quality." One of his innovations, the

Corsi-Rosenthal Box

,

has been widely covered by media across the country.
These are just a few examples of the incredible work happening all across the university. Congratulations to all and thank you for bringing UC Davis to the world!
Thanksgiving holiday
It's the season of gratitude, so I'd like to close by saying how thankful I am to be part of the UC Davis family. I deeply appreciate the excellence, passion and hard work our students, faculty and staff bring to our university each and every day. I wish you a restful and joyous Thanksgiving holiday.
Sincerely,
Gary S. May
Chancellor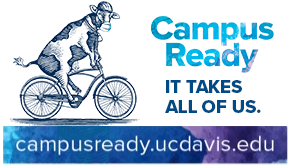 Primary Category
Tags