Checking In With Chancellor May: You Belong Here
​To the UC Davis community:
The limits of free speech are being tested at college campuses across the country. That was the case at UC Davis earlier this week. There were some tense moments, but what struck me the most was how our community came together to talk with and support one another.
The ASUCD held a finals study session Tuesday night, giving students a safe, quiet place to do their work. That same night at the International House, the Davis Phoenix Coalition hosted an event focused on resisting bigotry.
Our diversity, equity and inclusion teams had a message for everyone in our diverse community — regardless of gender or gender expression, race, ethnicity, sexual orientation or background: You Belong Here. Instead of hate, we focused on Hate-Free Together, and encouraged everyone to join the mailing list and get involved in this new joint initiative between UC Davis, the city of Davis and Yolo County.
DEI also worked to provide positive messages and support across campus, especially for members of our LGBTQIA+ community. UC Davis Health today began its annual Improving OUTComes Conference focused on how health professionals and community partners can improve quality of and access to care for LGBTQ+ patients and their families.
As I said in a previous video message, freedom of expression is vital to our higher education mission. As a public university, we're also obligated by law to uphold free speech protections. History shows us how these have protected the voices of oppressed and minoritized communities. Let's continue to focus on the kind of civil and respectful discourse that aligns with our Principles of Community. Let's reaffirm our commitment to nonviolent exchange and the highest standards of conduct and decency toward all.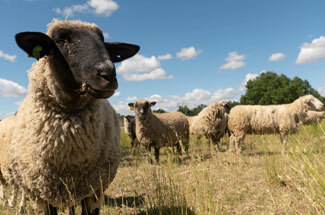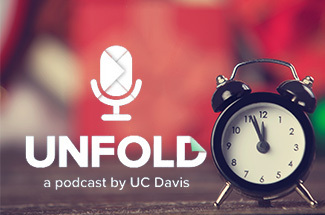 Reaching for the sky
If you've been in Sacramento lately, you know that Aggie Square has gone vertical — seven stories and counting. One of the construction project managers says that on a clear day you can see the cranes from El Dorado Hills on Highway 50, about 25 miles away. I recently took the hard-hat tour. (You can see it in the latest episode of That May Be the Chancellor.) To give you an idea of the magnitude of this construction project, consider that we've poured 28,000 cubic yards of concrete to date and used 6.6 million pounds of rebar.
A local company, Bagatelos Architectural Glass Systems, is manufacturing and installing the shining glass face of our first two buildings. The company is an industry leader in exterior architectural glass walls and is responsible for regional projects like the Ziggurat building and Golden 1 Center. Another fun fact: Of the 52 workers putting together Aggie Square's glass curtains, 38 live within 10 miles from the job site.
Undergraduate students don't need to wait to benefit from Aggie Square. Our immersive Quarter at Aggie Square experience is already in its third year. Last month, Sacramento Mayor Darrell Steinberg spoke with 37 students participating in the program. He talked about immigration, supporting immigrant and refugee communities, and shared tips for success.
Innovation and entrepreneurship are at the heart of Aggie Square, spanning our entire university and including business and community partners. We're making great progress and I'm looking forward to much more to come.
Sustainability superstars
UC Davis leads the nation in sustainability because our community cares about the environment. If you know someone who prioritizes environmental sustainability beyond their expected job functions, advocates for a campus culture of sustainability or helps create awareness of environmental justice issues on campus, considering nominating them for a Sustainability Champion Award. Any UC Davis student, staff, faculty or academic staff member may be nominated. The submission deadline is 9 p.m. April 21.
Checking in elsewhere
Age-friendly health care —

 The Institute for Healthcare Improvement has designated UC Davis Medical Center among 

Age-Friendly Health Systems Committed to Care Excellence

.

CAAA Alumni Awards —

 2023 marks the 50th anniversary of honoring the achievements and impact of 

outstanding alumni and friends of UC Davis

. Learn more about these incredible honorees.

Match Day — Congratulations to our medical students who today learned where they will go for residency training ... an exciting day, indeed.
With the warmer days of spring, I invite you to enjoy the many events and activities our campus has to offer.
The first conference games of the baseball season are happening on campus today and tomorrow (March 17-18). Next month, we'll have Picnic Day and Give Day, and in May the Whole Earth Festival.
Go Ags!
Sincerely,
Gary S. May
Chancellor
Primary Category
Tags