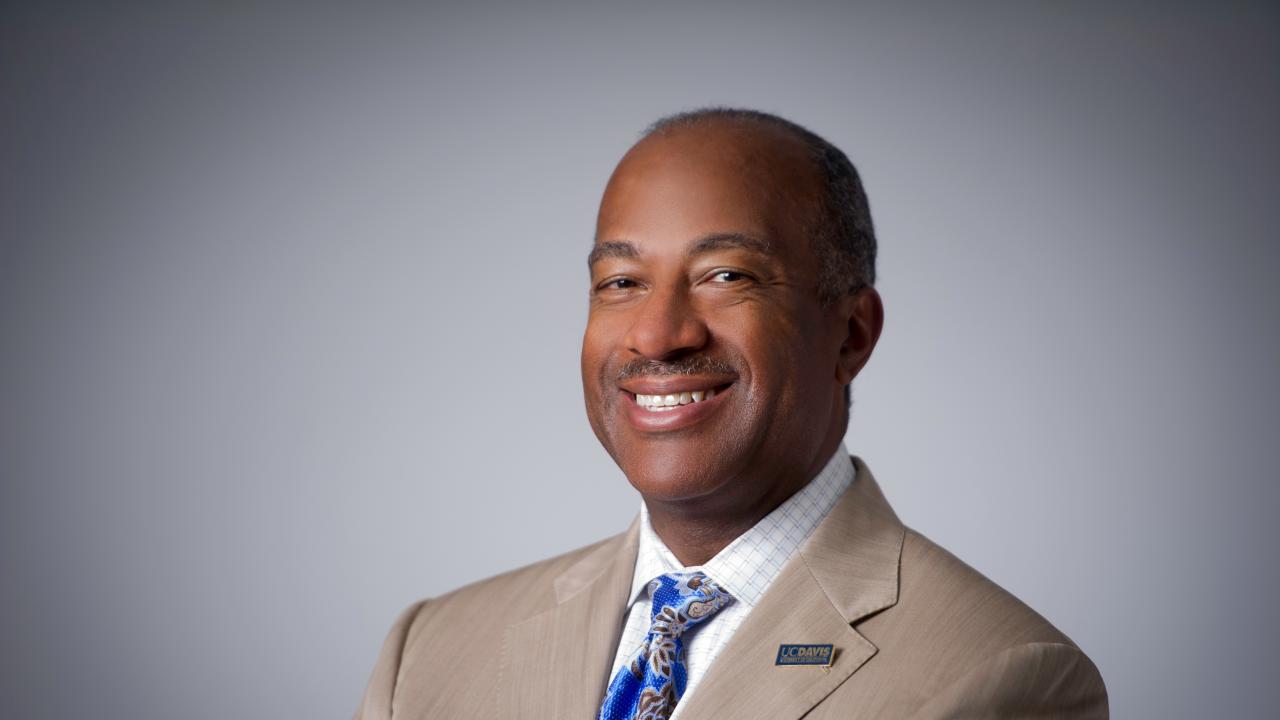 Dear UC Davis faculty and staff,
Happy New Year to each of you! I trust you enjoyed time with your loved ones and had a chance to get re-energized for 2018. I'm looking forward to working closely with you in the year ahead.
The holidays gave me time to reflect on my whirlwind first quarter at UC Davis. During my listening tour, you provided me with a better understanding of the university and of your concerns and ideas. These sessions left me feeling even more proud and honored to lead this great institution.
As we begin a new quarter and a new year, there are a few areas where I am most focused.
To Boldly Go
I hope you are ready to contribute truly innovative ideas as part of the universitywide strategic planning effort that we launched in October, calling it, "To Boldly Go." We are gathering ideas about what it means to retain excellence and be innovative as a teaching, research and public service university in the next decade.
The steering committee has plans to reach out to the broader UC Davis community in the weeks ahead. I encourage you to consider submitting ideas in person or online.
Accelerating diversity
One of our strengths is the diversity of our students, faculty and staff. We are highly ranked for how we help students with upward social mobility. In addition, 40 percent of our undergraduates would be in the first generation of their families to earn four-year university degrees. As of last fall, African American, American Indian and Chicano/Latino enrolled students represented 26 percent of our undergraduate population. The major increases among Chicano/Latino students continue the campus' progress toward its goal of being designated a Hispanic Serving Institution.
I know many of you will agree that we can do better. My goal is to take steps so that our community better reflects the demographic makeup of California. Students of all backgrounds need to have equal access to the quality education and opportunities we offer. We need to build on our foundation of nurturing success and strengthen our efforts overall.
Aggie Square
With others across UC Davis and in Sacramento, I am committed to creating a framework for a research and innovation hub in Sacramento. We're calling it "Aggie Square" at the moment. Aggie Square will draw on our core academic mission and bolster the economic vitality of the broader Sacramento region.
Sacramento Mayor Darrell Steinberg and I have formed a joint task force to explore potential sites for Aggie Square, identify potential public and private funding sources for it to succeed, and outline how to improve transportation between Sacramento and Davis. The group will make its recommendations by April 1. Meanwhile, we have a group of faculty and campus administrators charged with exploring academic programs and partners to anchor Aggie Square.
There's lots more to come, and we're just getting started.
Campus climate
I am keenly aware that many of our students are wrestling with financial pressures and a variety of uncertainties as they pursue their studies. I would ask that each of us remain sensitive to what our students (and our colleagues) may be struggling with this year. We will surely be faced with questions about ideals that we value. I am optimistic that as a community we will continue to unite in support of one another through both challenging and exciting times.
I will be holding office hours in each of the colleges and schools throughout the quarter. I hope you'll stop by to discuss ideas or just to say hello!
Sincerely,
Gary S. May
Chancellor
Category
Tags