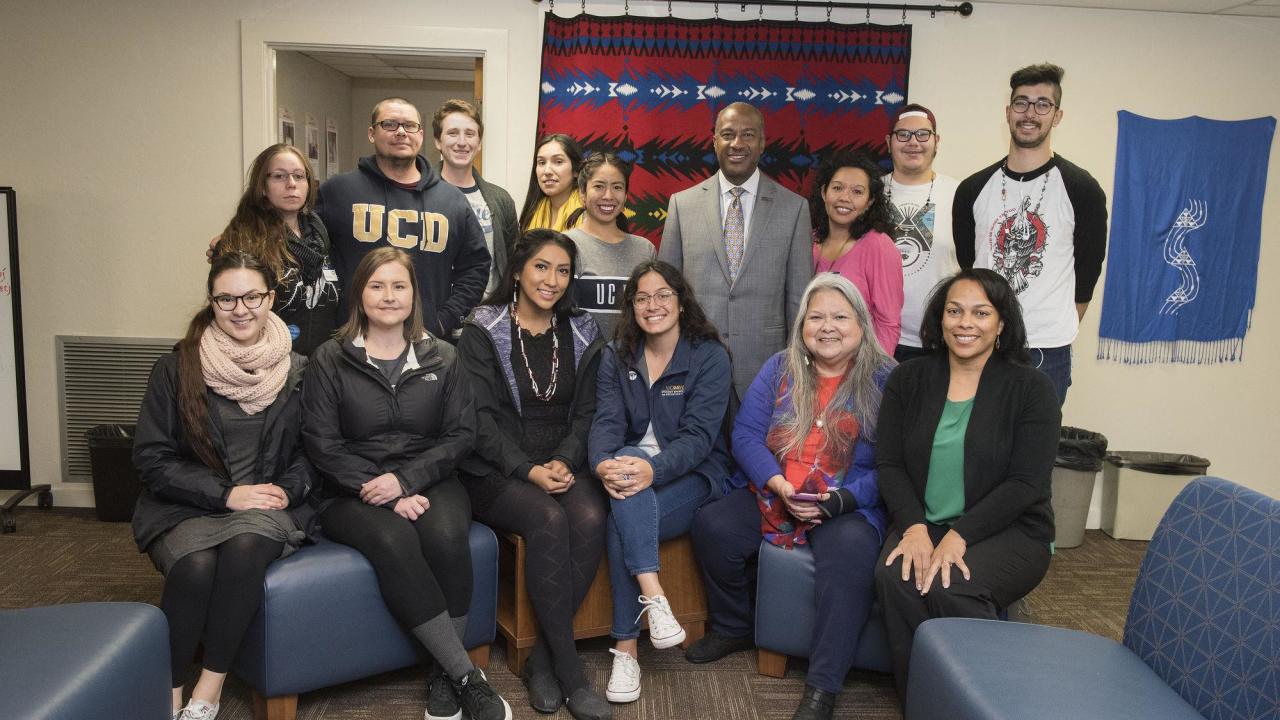 November is Native American Heritage Month
This month we celebrate Native Americans, the original inhabitants of our country, including the Patwin people who called this land home long before it was UC Davis.
I encourage everyone to explore the cultural awareness events on campus this month. Discover how Native American knowledge intersects with Western science (Nov. 19). Visit the tribal presentations at The Nest (Nov. 20). Learn from Professor Sadie Red Wing how traditional Native American designs are being used to revitalize cultures (Nov. 30).
The rich diversity of our UC Davis community is one of our greatest strengths, and Native American Heritage month is a special opportunity to learn from other cultures. Please see the accompanying flyer for details on these events.
Category
Tags