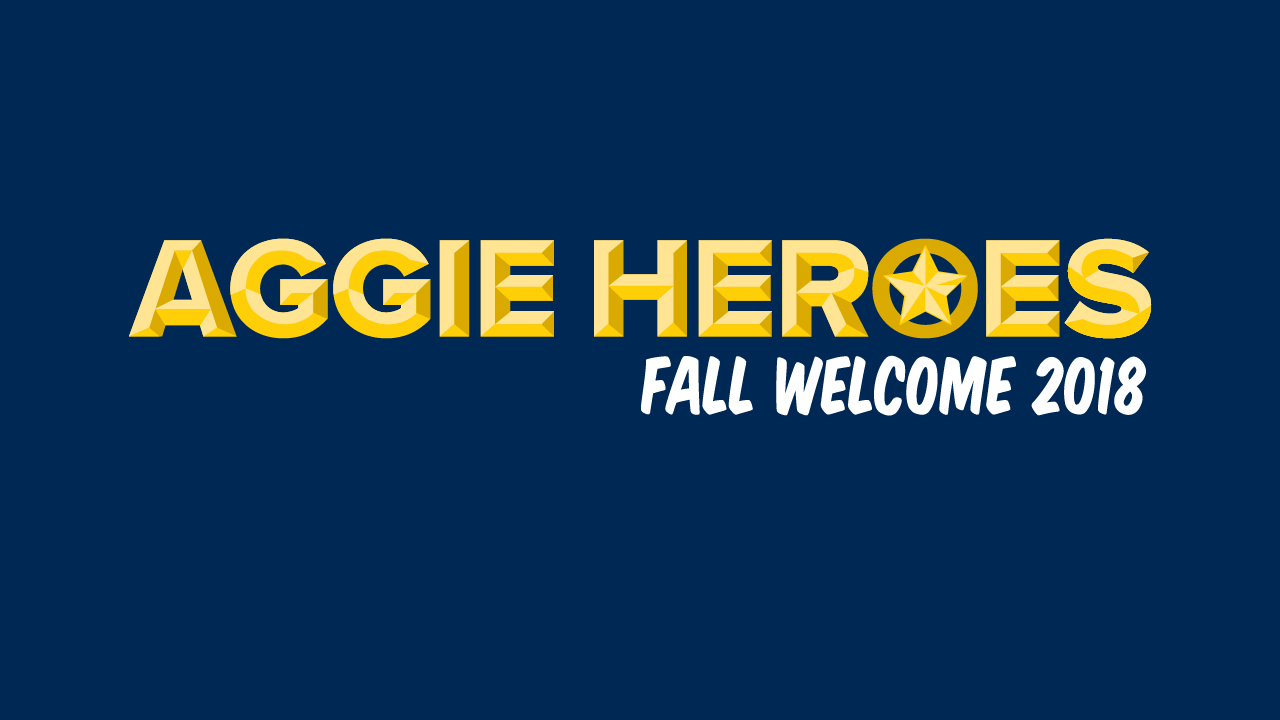 Chancellor Gary S. May today (Sept. 11) announced a new fall celebration where he will welcome back "Aggie Heroes" for the new academic year. Scheduled for Monday, Sept. 24, the event is for students, faculty, staff and the community at large.
The new Fall Welcome combines Fall Convocation and the New Student Celebration from years past — mixing the formality of the former with the festivity of the latter including a DJ, taiko drumming and lion dancing, as well as live social media posts projected on a giant screen.
Last September, May officially launched his chancellorship at a program he called "Future Forward," held in Jackson Hall at the Mondavi Center for the Performing Arts, traditional home of Fall Convocation.
Now, as he starts his second year in office, he's hoping for an even bigger celebration of community at the start of the new academic year, by holding Fall Welcome in The Pavilion at the Activities and Recreation Center(closer to the heart of the main campus and close to student residence halls), merging it with the New Student Celebration, and throwing in free dinner and commemorative "Aggie Heroes" T-shirts for everyone!
Tickets are required for faculty and staff (see box for details on how to secure a maximum two tickets each). Release time with supervisor approval is appropriate, Fall Welcome organizers said.
"Aggie Heroes" is the theme — which is in line with the chancellor's penchant for superheroes. In videos to be shown during the program, some of our campus "heroes" will talk about how UC Davis lives up to the chancellor's mantra: "Every day, try to learn something, try to help someone and try to make the world better."
The program also will include short presentations — by faculty and student pairs — on the topics of food availability, diversity-equity and mental health.
The Cal Aggie Marching Band-uh! will perform as Chancellor May steps to the podium to give remarks and key campus initiatives.
Scott Moak, public address announcer for the Sacramento Kings, will return as master of ceremonies (after serving as emcee at "Future Forward" last year), and ASUCD Vice President Shaniah Branson will be co-emcee, talking with people in the audience.