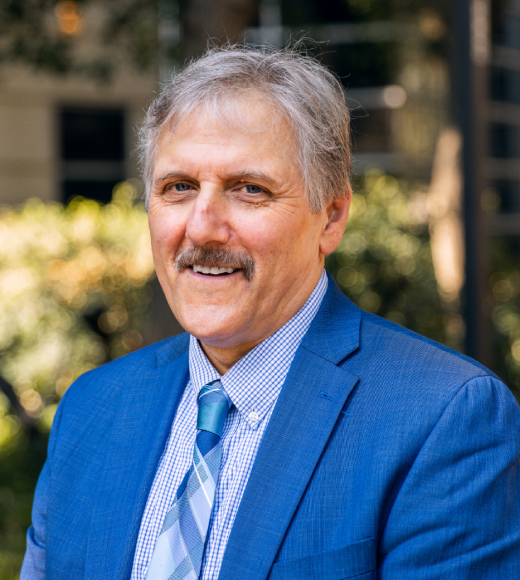 Position Title

Dean, College of Engineering
Bio
Dr. Richard L. Corsi received his B.S. in environmental resources engineering from Humboldt State University and his M.S. and Ph.D. degrees in civil (and environmental) engineering from UC Davis. He was instrumental in helping develop a new environmental engineering program at the University of Guelph, and built a research program there that focused on gas-liquid mass transfer and emissions of toxic chemicals from municipal wastewater. He later joined the Department of Civil, Architectural and Environmental Engineering (CAEE) at the University of Texas at Austin (UT Austin).
Throughout his 24 years at UT Austin, Dr. Corsi taught numerous courses related to fluid mechanics, air pollution and indoor air quality. His research was funded by a wide range of federal, industry and non-profit sponsors, and involved several aspects of indoor air quality, including source dynamics, indoor homogeneous chemistry, pollutant-material interactions and passive control technologies for reducing human inhalation exposure to pollutants of both outdoor and indoor origin. Dr. Corsi served as director of a highly-interdisciplinary National Science Foundation's flagship interdisciplinary training program on indoor environmental science and engineering that spawned a generation of faculty engaged in research related to indoor air quality. He was also co-director of the Center for Sustainable Development in the UT School of Architecture, and department chair of CAEE. Dr. Corsi was an endowed research chair and member of UT Austin's Academy of Distinguished Teachers and is deeply committed to the connection of teaching and research and has strived to make such connections throughout his career.
Following his tenure at UT Austin, Dr. Corsi was named dean of the Maseeh College of Engineering and Computer Science at Portland State University where he led the development of a new strategic vision and renewed focus on research, advancement of diversity, equity, and inclusion, growth of alumni relations and communication, an increase in philanthropic giving and more. He joined UC Davis as dean of the College of Engineering in September 2021.
Dr. Corsi has been engaged in national discussions related to layered risk reduction to reduce transmission of COVID-19 by aerosol particles, including webinars hosted by the National Academies, USEPA, National Tribal Air Association and more, as well as more than 100 print, television and podcast interviews. Early in the pandemic, his efforts focused on lowering inhalation dose of virus-laden aerosol particles indoors. He led an effort to develop an educational tool for assessing parallel interventions for lowering inhalation dose for aerosols and risk of infection in buildings. His concept of a low-cost and effective do-it-yourself air cleaner to combat virus-laden aerosol particles and wildfire smoke has become known worldwide as the Corsi-Rosenthal Box.
Dr. Corsi and his team have published nearly 270 peer-reviewed papers, and he has supervised over 120 students. He has been honored as a Distinguished Engineering Alumni Medal (DEAM) Recipient by the UC Davis College of Engineering (2016) and as a Distinguished Alumnus by Humboldt State University (2006). His research has been featured in the Economist, Business Week, National Geographic, NPR's Science Friday, CDC's The Nature of Things and more.
Dr. Corsi is immediate past president of the Academy of Fellows of the International Society of Indoor Air Quality and Climate, an international honors society for those who conduct research on indoor air quality. He is a licensed professional engineer in the State of Texas.
Tags