Juneteenth: 'A Day of Joy and a Reminder'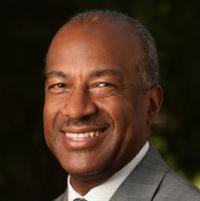 Chancellor Gary S. May today (June 17) released the following statement regarding President Biden's signing of legislation declaring Juneteenth (June 19) a federal holiday:
---
I'm moved to see Juneteenth, the day that commemorates the emancipation of slaves, made a federal holiday. It is a day that African Americans have long celebrated across the nation since June 19, 1865. While it is a day of joy, it is also a reminder of our nation's history, how far we have come and how far we have to go. I encourage the UC Davis community to learn more about Juneteenth and find ways to join in celebrating this significant day.
---
Juneteenth Block Party
UC Davis Health is a sponsor of the first 40 Acres Juneteenth Block Party this Saturday (June 19) in Sacramento, and will have a booth at the event. Employee volunteers in the booth will promote the importance of COVID-19 vaccinations, while also handing out gifts such as hand sanitiizer and  stress balls, while supplies last. The celebration with art, music, food and entertainment will be from 10 a.m.-5 p.m. in and around the 40 Acres retail complex at the intersection of 35th Street and Broadway. Free admission.
Primary Category
Tags