Writing Center Inaugural Leader Joins UC Davis July 1
Joanna Johnson has been selected to serve as the inaugural associate vice provost of the UC Davis Writing Center. Johnson, an associate professor of writing studies, currently directs the Department of Writing Studies, including First-Year and Scientific Writing Programs and three writing centers at the University of Miami. She will join UC Davis on July 1, 2023.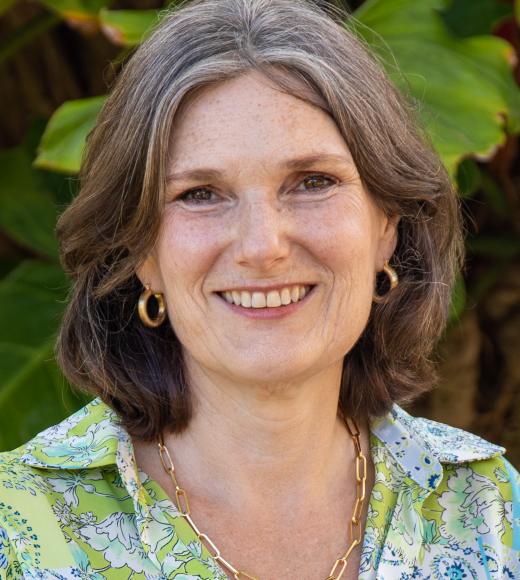 "Joanna has the perfect blend of skills and experience to step in as the first leader of the UC Davis Writing Center," said Michael Bradford, vice provost and dean of Undergraduate Education. "As an inaugural director of a highly successful university-wide writing program at the University of Miami, Joanna brings a deep understanding of what it takes to achieve our ambitious and bold vision. We are excited to welcome her to the Aggie family."
As associate vice provost, Johnson will provide strategic vision and guidance to the newly launched Writing Center, located in the state-of-the-art Teaching and Learning Complex that opened in 2022. The center has the capacity to provide student-facing services, peer mentoring, faculty-focused workshops and resources for instructors delivering the university's writing curriculum, including amplifying efforts in Writing Across the Curriculum and Writing in the Disciplines. Johnson will report to the vice provost and dean of Undergraduate Education.
"This is a threshold moment in the establishment of the university's first writing center," said John Marx, interim director of the University Writing Center and vice provost of academic planning at Aggie Square. "Joanna is someone who will embrace the opportunity to build the Writing Center in collaboration with faculty and staff from across UC Davis, all of whom are aligned in their mission to meet the needs of our diverse students."
Since opening in fall 2022, the Writing Center has seen considerable student interest in writing consultation. Its focus is supporting students across the campus, advancing efforts toward closing gaps in academic outcomes and supporting equitable success for students, including individuals from underrepresented, first generation and socioeconomically disadvantaged backgrounds. The Writing Center is the result of nearly a decade of reports calling for centralization of writing services from task forces formed by the Academic Senate and the Office of the Provost.
"UC Davis is a leader in recognizing the importance of writing across the curriculum and professions," Johnson said. "This is an extraordinary opportunity to build on that recognition and track record to explore ways to serve students, faculty, and the community. I'm looking forward to joining the UC Davis family and learning how we can best do that."
With nearly two decades of leadership experience in higher education, Johnson has held administrative roles with increasing responsibility in the University of Miami's writing program since 2005 and has also led the university's Scientific Writing Program as its director since 2016. She has delivered numerous presentations and participated on panels discussing writing across the curriculum and delivered workshops on scientific writing and grant application writing.
Johnson has taught graduate and undergraduate research and writing courses, including graduate research ethics and pedagogy, undergraduate business communication, composition, research paper and professional communication, literature, and writing in STEM. She also taught special topics courses in first-year writing, among them "Gender, Competition, and Sport," "The Wire," "Breaking Bad," and "From Lagos to London: Postcolonial Writing." Johnson's publications include the book Topographies of Caribbean Writing, Race and the British Countryside and literary criticism published in several journals.
Johnson earned a Bachelor of Arts in humanities from the Open University in the United Kingdom, a Master of Arts  in English from the University of Miami, and a Ph.D. in literature from the University of Essex.
Primary Category
Tags