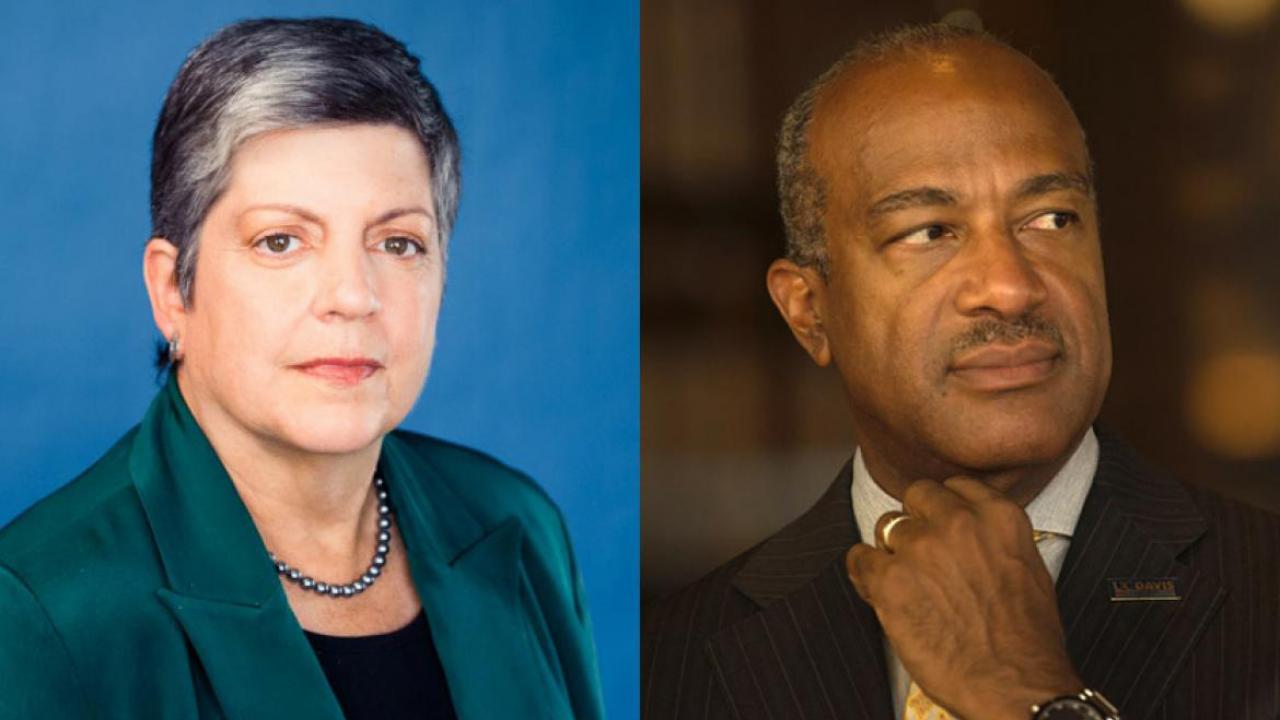 Chancellor Gary S. May and UC President Janet Napolitano issued the following statements on immigration on June 19, 2018.
Chancellor May: I affirm President Napolitano's statement on immigration, the humanitarian crisis and the critical need for supporting DACA recipients. Higher education is about providing equal access for students of all backgrounds, and, as a global university, we at UC Davis are proud of our diverse community. Our bright and hard-working DACA students and their families deserve much better than to be left vulnerable by heart-wrenching political tactics. As I've stated repeatedly, I am inspired by the dedication and fortitude of our DACA students who contribute positively to our economy and our society. It is the right thing to do to see that they have a path to U.S. citizenship.
UC President Napolitano: The proposals under consideration in Congress fall far short of a comprehensive solution to our broken immigration system and, most important, are contrary to our nation's values. The growing humanitarian crisis on our southern border, where children are forcibly separated from their parents, and the fact that hundreds of thousands of Deferred Action for Childhood Arrivals (DACA) recipients are being used as pawns in a political debate to build a border wall, are further indication of the urgent need for a real conversation around immigration reform.
Category
Tags