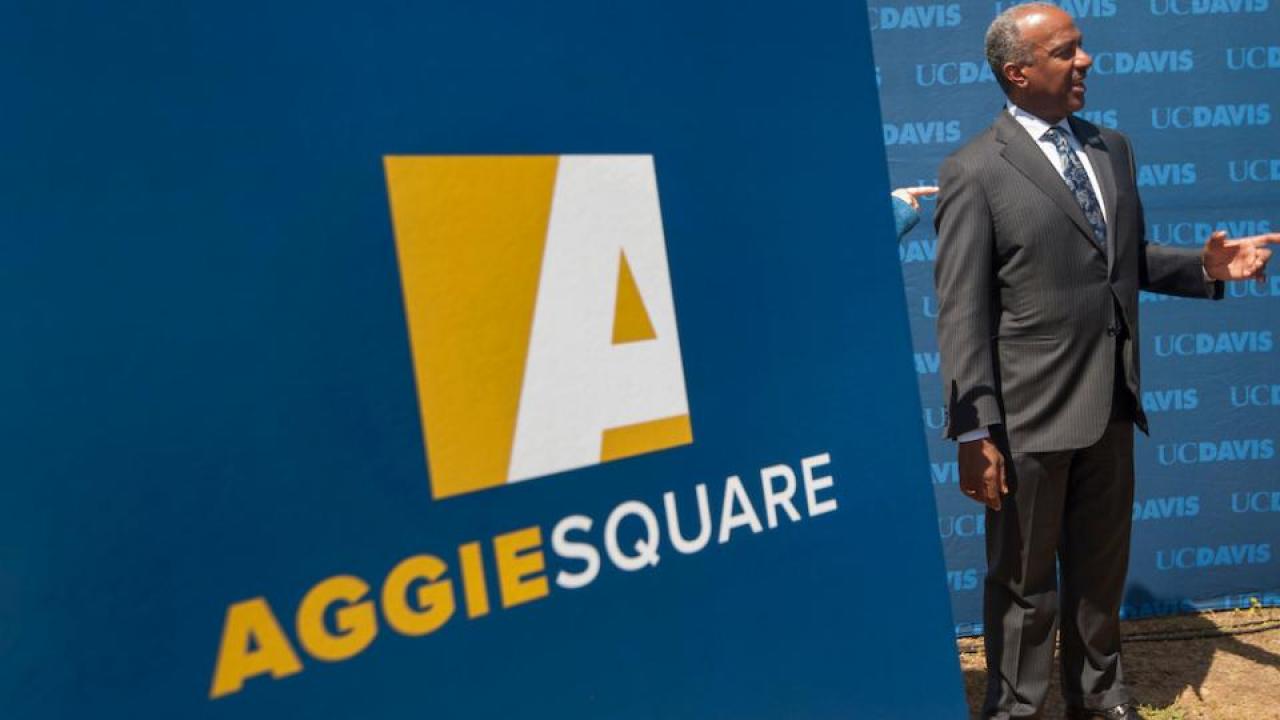 UC Davis Aggie Square Planning Gets Funding From Gov. Brown and State Legislature
University of California, Davis, Chancellor Gary S. May thanks California Gov. Edmund G. Brown Jr., Assemblymember Kevin McCarty, and the California Legislature for approving a planning budget of $2.8 million for Aggie Square.
"The UC Davis Aggie Square satellite campus planning is off and running with an infusion of $2.8 million in state funds," said McCarty (D – Sacramento). "The project is a quadruple win for the State of California, UC Davis, the City of Sacramento and the Stockton Boulevard Corridor. The partnership will allow the University of California to accommodate more students, support small businesses in our community and foster economic development throughout the Sacramento region."
Brown approved the funds as part of his signing of the state's budget on Wednesday morning. The monies, which will cover 2018-19, will be used for community engagement and outreach, internal planning staff, external consultants and technical experts, and legal experts.  
"I am grateful for this commitment of support from our government leaders, especially Gov. Brown, Assemblymember McCarty, and Sen. Pan," May said. "This initial investment will help us take significant steps forward as we refine our vision for Aggie Square in partnership with industry, faculty and the community."
The first meeting of the Aggie Square Partnership Advisory Council will take place on July 2. 
Earlier this month, May appointed Robert Segar to direct Aggie Square planning on behalf of UC Davis.
Media contact(s)
Kimberly Hale, UC Davis News and Media Relations, 530-752-9838, klhale@ucdavis.edu
Media Resources
Tags